Po-Zu Unveils Their First Kylo Ren-Inspired Sneakers
In a way Kylo Ren is now joining the lineup of licensed Star Wars shoes from ethical footwear company Po-Zu. Part of the company's Sri Lankan line, they describe the high-top as "as much a fashion sneaker as a subtle homage to Kylo's mask in the film."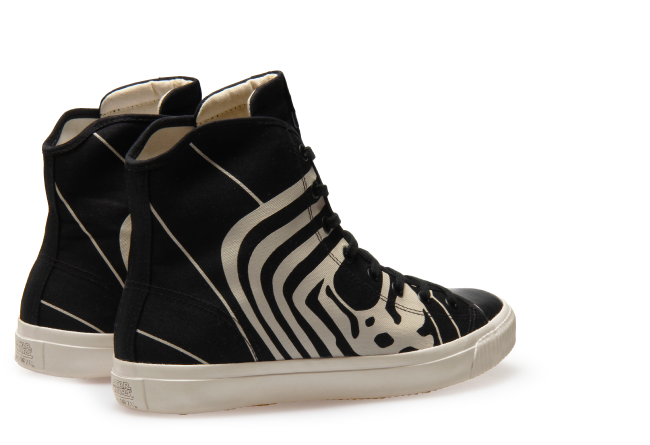 The contrast between the colors of the organic cotton upper bring life the linework of Kylo Ren's helmet. And you'll probably be less grumpy than the Master of the Knights of Ren with the support the coconut husk and natural latex FootMattress™ will give your feet.  The design is literally capped off with locally sourced Fair Trade rubber sole, certified by the Fair Rubber Association, that's used for the entire sole as well.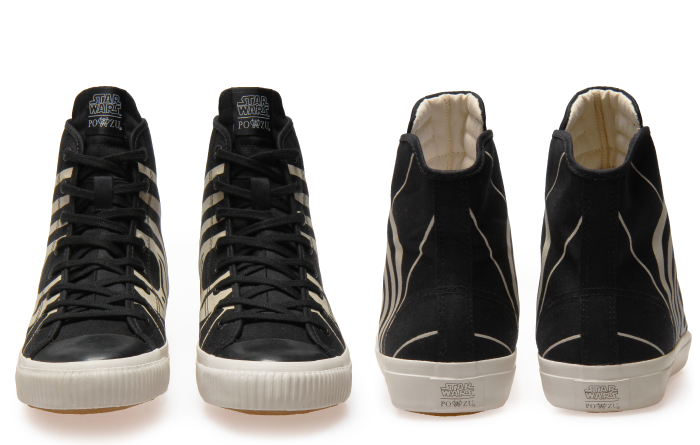 The lace-up Kylo Ren shoes are now available for pre-order on Po-Zu's website, retailing at £69 (about US $92) with made to order delivery expected in August. Sizing on this one is unisex and the company recommends going up a size for optimum fit as this design runs small.
Disclosure: The product links above and below are affiliate links. You can help support my geek fashion reporting at no extra cost to you by making your purchases through these links.
And if you like this high-top style and price point but Kylo Ren is not on your preferred list – Po-Zu also offers this same style in a Han Solo sneaker design and a porg sneaker design. Same sizing. Same price. Plus they're in stock. You'll also be glad to hear not too long ago Po-Zu added 1-3 business day shipping to the US as a standard shipping option. So you can get your Star Wars shoes quicker than ever before.