Dragon Con Costume & Cosplay Portraits: Part 1
Around 80,000 people attended Dragon Con this year. And it feels like it's not out of the realm of possibility to say that more attendees were in costume than not. Dragon Con is one of those conventions that is known for its costuming and cosplay. There are several competitions, an exhibit, a whole track dedicated to it, but there's also a lot of people walking around in everything from store-bought costumes to hand-made creations.
As you can imagine, places and spaces can get a bit crowded at times. People are in constant motion from the morning hours until… well, the next day's morning hours. My past years of taking photos have been rushed and in less than ideal conditions. As a costumer myself I was left wanting to find another way to show my appreciation of others' costumes and cosplay as well as get to share a little bit more about these individuals' processes and their connection to these characters.
So this year, I decided to take a different approach. It involved taking more time, space, and intention. And well… I think you'll see a difference.
All photos in this article by Kay. Subjects of the photos are welcome to repost the photos of themselves with credit.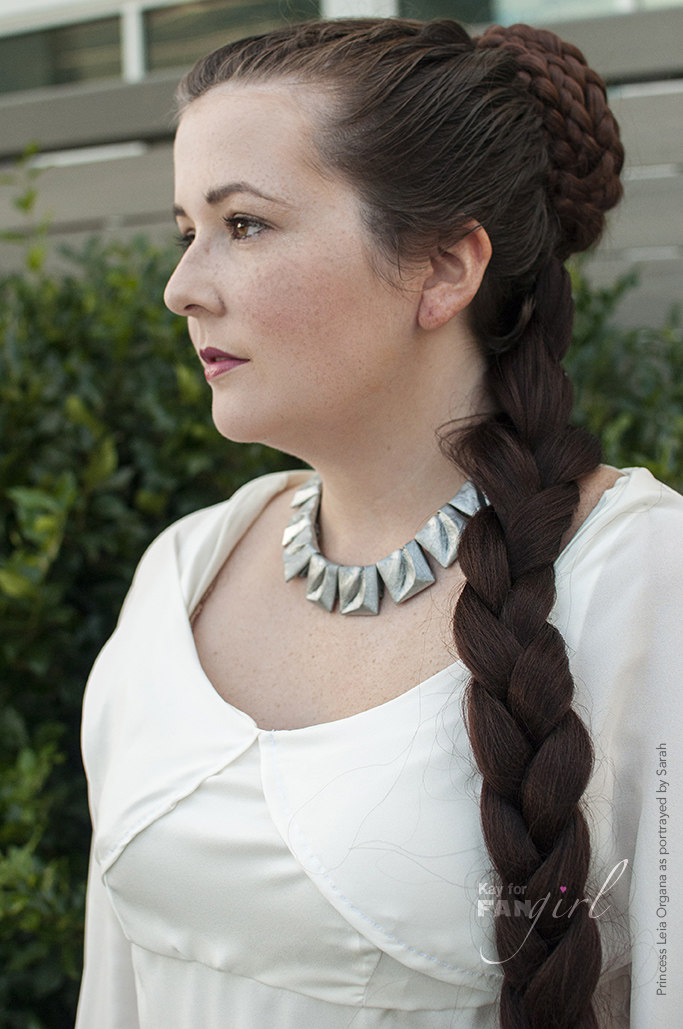 Sarah proudly sewed this gown, as seen on Princess Leia Organa in the first Star Wars' Throne Room scene. The accessories were purchased or the parts for them were for her to transform.
Her favorite part of wearing this Leia costume? The sleeves. They are pretty epic.
I asked her if the hair extensions were heavy and was surprised when she said she felt the weight of the bun more than the hanging braid. We talked about the awesomeness of Leia and when I asked her to describe the character made iconic by Carrie Fisher in 3 words she said "passionate, brave, and kind."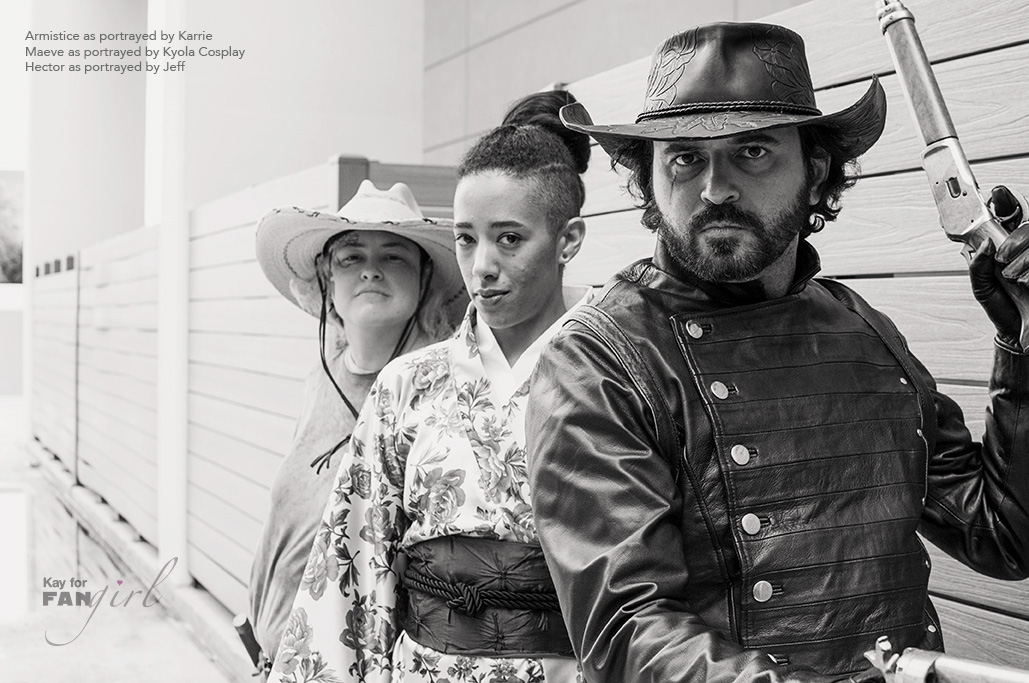 Jeff, Stephanie, and Karrie hung out with me after attending a Westworld photo meetup. I was especially excited to have found a trio of friends cosplaying as my three favorite characters from the show – Maeve, Armistice, and Hector. While Karrie and Jeff had opted for their character's first costumes from the show, Stephanie choose Maeve's outfit from her time in Shogun World. We talked about wanting to make every costume piece we can ourselves, but sometimes realizing buying something for at least one piece and altering it is just more time efficient.
Jeff told me about the challenges of making Hector's hat and the friend he enlisted to do the leather carving before assembling it himself. Stephanie (of Kyola Cosplay) and Karrie spoke of the frustrations of wanting to get costumes as screen-accurate as possible including the struggles of dying fabric. Stephanie reminded us though that usually the only person who knows a detail is wrong is you. I've definitely had to be reminded of that a few times.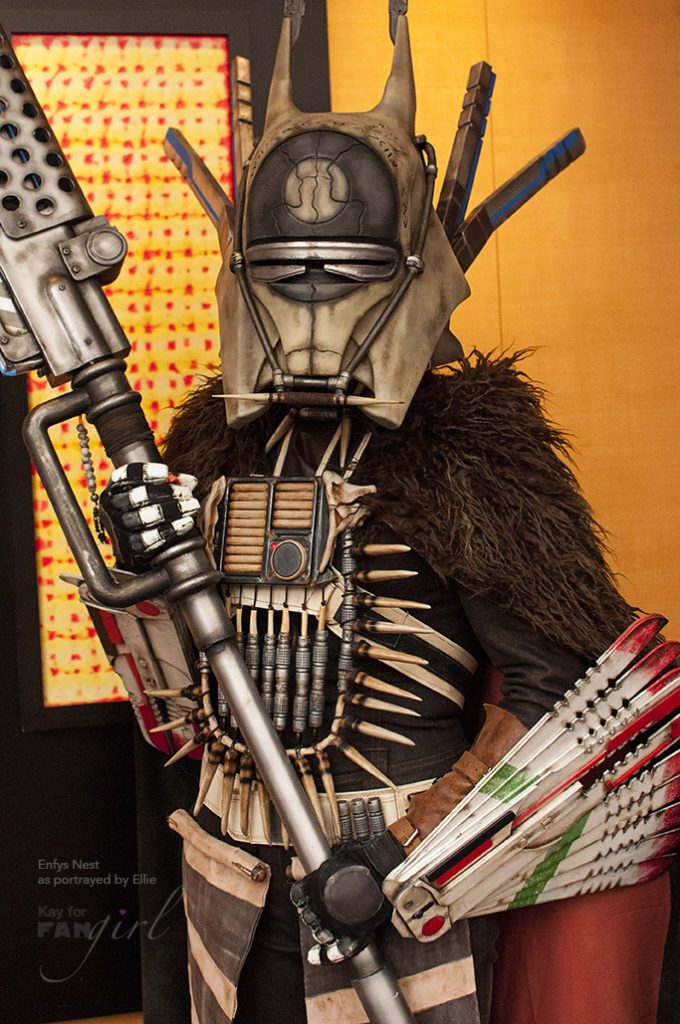 I had so hoped there would be an Enfys Nest at Dragon Con to photograph. And it turns out saying your hopes out loud is helpful because it lead to my dearest friend connecting me with Ellie. We only had a couple minutes together as – surprising no one – Enfys Nest is in high demand.
She said it's not the easiest costume to see in but Ellie Diaz's Enfys costume was fantastic to behold. When I confided in her that this character is on my dream costume list but that I've been too intimidated by it to even think of starting, she shared that she was first intimidated by it too. She started with the necklace and when that turned out well it gave her the confidence to move on to the next piece and she kept moving through piece by piece until eventually she finished it. A lot of sweat and a few tears went into her build but she seemed pretty proud of what she accomplished.
So there you go – the first set of costumers and cosplayers portraits from this year's Dragon Con. Thank you to everyone above for taking a few minutes out of their busy conventions schedules for this. Stay tuned for the second half.
UPDATE: Part 2 is now available.
Enjoy this post? Show your support with a coffee on Ko-Fi.