At the Intersection of Science and Entertainment: An Interview with Ann Merchant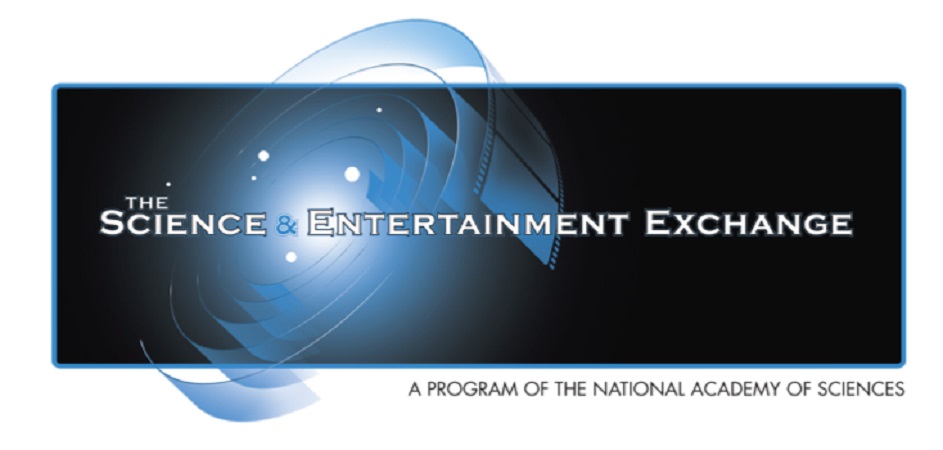 We are fans of science fiction, of fantasy, of space operas – where the science is often (though not always) an imaginative mix of alchemy, fantastic magic, and mystical forces. In many cases real life science serves as a basis from which we let our imaginations soar, making connections between what is and what could be. Allowing us to imagine future applications that sometimes become reality.
But what is the connection between science and art?  As our fantastic worlds are born, what is the impact on scientific engagement and knowledge in the real world? And, perhaps, just as important, why is it important to consider the choices behind portrayals of scientists and experts in the movies we watch?
These questions arose to the surface during a Nerd Nite – a program that involves a series of talks around a particular theme – at the Folger Shakespeare Library in September of 2017. The magic of the space was that it allowed us to feel the intersections between fact and fiction, as Shakespeare often took poetic license in his narratives of kings and conquerors.
On this night I heard from Ann Merchant, deputy executive director for the office of communications at The National Academy of Science. In her talk she spoke about the work of The Science & Entertainment Exchange, and its role in connecting entertainment industry professionals with scientists and engineers with the intention of finding a middle ground between accurate scientific knowledge and fictional storytelling.

I took the opportunity recently to check in with Merchant to learn more about the inception of The Exchange and how, in addition to telling more scientific stories through dialogue, they also work to tell a more inclusive scientific story.
PC: Why did the National Academy of Sciences create The Science & Entertainment Exchange?

AM: The National Academy of Sciences created The Exchange as a way to include more – and presumably better – science and engineering in film and television in order to engage and inspire downstream audiences in STEM topics and influence their perceptions with respect to how science is practiced and who does it.  The Academy recognized that while access to good information is important, it's also critical for audiences to feel connected to science and scientists which is best done within the context of a story.  Entertainment humanizes science in a way that makes audience feel something which we believe is prefatory to them wanting to know something.
PC: How do you work with Hollywood to expand the reach of science and scientists in movies and television?

AM: The Exchange takes a two-pronged approach to their work with the entertainment industry.  The first, a more reactive set of interactions, is represented by our technical consultations.  We have facilitated more than 2,300 consultations with writers, directors, producers, and designers since we launched the program in late 2008.  The consultations may involve a simple exchange of a few emails or phone calls or can be as elaborate as full day meetings with multiple experts.  The second is a more deliberate, proactive set of engagements where we schedule events that showcase scientists and their work on topics that we think are especially important.  By hosting a variety of events separate from the consultations, we hope to drive the conversation – and potential storylines – in new directions.  And by ensuring that many of the scientists we put on our stage are women and people of color, we gradually shift the depiction of character so that the scientists we see on screen are not uniformly older white men.
PC: During your talk you spoke specifically about the work of showing the diversity of the scientific profession. Why is that an important piece of the work of the Exchange?

AM: We know that the diversity statistics in science have not shifted very much over the years.  This is especially true in certain disciplines in science and engineering.  We recognize that some of the reasons that this disparity persists is that women and under-represented minorities often lack role models to inspire STEM career choices.  Film and television characters serve as a proxy when they lack those role models in their families or their neighborhoods.
PC: When you work with writers or producers how do you balance the art of storytelling with the importance of portraying science accurately?

AM: We believe that the story will generally trump the science.  Film and television must first be entertaining.  If the story is not engaging, if the characters are not compelling, if people don't want to watch, then all the great science will be for naught.  We never want the science to get in the way of great storytelling.  But we do believe that science can enhance and improve the narrative when it's incorporated deftly and in a way that adds interest.  This is especially true when the science characters are nuanced and complex and reveal something new to audiences.  Part of how we balance this is by allowing the scientists to bring their expertise in the room alongside the expertise provided by the storytellers.  It's not a competition to see who can prevail with their point of view.  It's two sets of professionals who each bring something equally valuable to the conversation.
PC: What are some of your favorite projects you have worked on?
AM: Ahhh, so many!  I have a soft spot for THOR: The Dark World because we worked with Disney on The Ultimate Mentor Adventure, which was an especially gratifying program that used the character of Jane Foster to introduce young women to STEM mentors as a way to spur their interest in science and engineering.  I'm also a big fan of BLACK PANTHER because who doesn't love Shuri?  All our Retreats are extremely special to us as well.
PC: Do you have a favorite Star Wars character? If so, why?
AM: Truth be told, I'm a STAR TREK kind of girl.
PC: That's fine! We're equal opportunity nerds here at FANgirl. Who is your favorite Star Trek character?
AM: Spock.  Not only because he's the science officer but because he's totally badass.  And Captain Kirk is too obvious.
The National Academy of Sciences (NAS) is a private, non-profit society of distinguished scholars. Established by an Act of Congress, signed by President Abraham Lincoln in 1863, the NAS is charged with providing independent, objective advice to the nation on matters related to science and technology. Learn more about the National Academy of Sciences at www.nasonline.org.
Latest posts by Priya Chhaya
(see all)