Boyega Bits: Turning The Charm Up In The Galaxy Far Far Away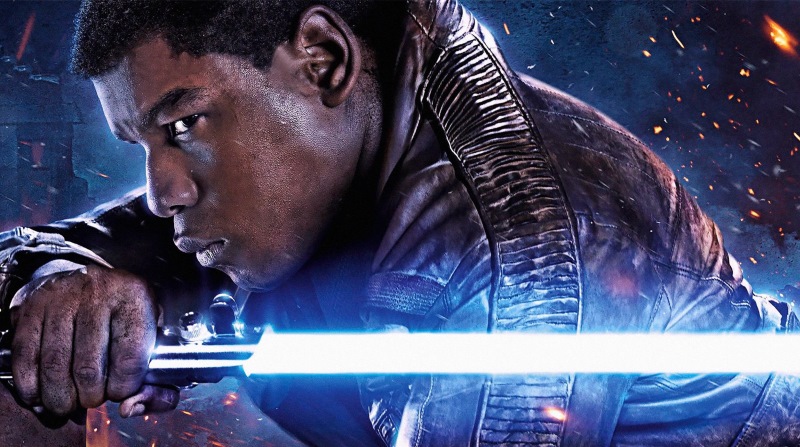 At FANgirl, we have followed Daisy Ridley through her first introduction in the Episode VII cast photo to her triumphant movie debut. While we have a special affinity for the actress who took center stage in the new saga trilogy, John Boyega has earned our respect and admiration for his affable interactions with fans. Where Ridley is new to Star Wars, Boyega is one of us. So if you're not following this future superstar already, we hope to convince you with some of our favorite moments.
Geek on
In a behind the scenes look at the making of the movie, Boyega gets his geek on, staring at the Millennium Falcon and asking Harrison Ford to sign his action figure.
#Getusedtoit
Speaking of action figures, Boyega famously told fans who bristled at a man of color in a lead role in Star Wars to #getusedtoit, and hasn't backed off from making a point occasionally about diversity.
Prankster extraordinaire
Being a fan, Boyega was as anxious as we were to see the movie. Once he had, he told GQ magazine about the plot. No spoilers, just laughter once you're done viewing.
Disney songbird
While Ridley has made known she would like to do musicals, Boyega has some chops. During their stop in Seoul for the movie press tour, he broke out into "Circle of Life" from The Lion King.
One man show
Stylin'
Not only does he have a sense of humor but also a sense of style. He is featured in Man of the World, Issue 14.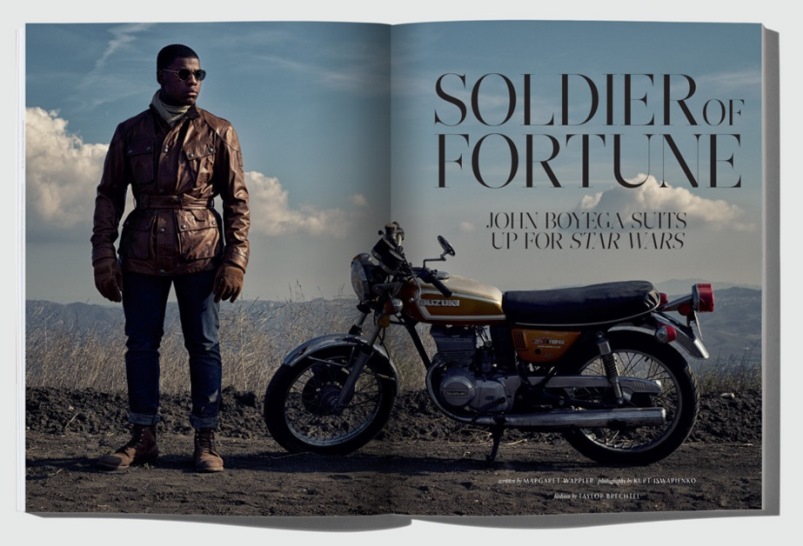 "- JOHN BOYEGA, the storm trooper at the center of the galaxy's greatest franchise, suits up for KURT ISWARIENKO in the California desert" Article is called "Soldier of Fortune"
Team spirit
He has gone solo, but Boyega is also a team player.
Tumblr ready
Boyega joins Oscar Isaac and Ridley for a fun interview on Ellen that is prime time Tumblr material
Catman
Plus the man loves his cat, Oluwalogan.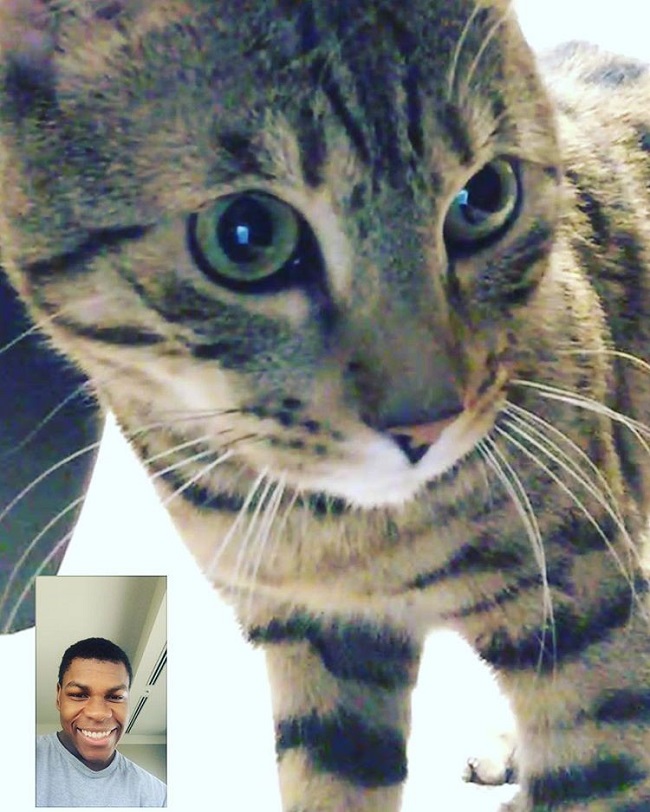 Feels the Force
Finally, The Force Awakens star surprised fans at showings this past weekend.
Now if you haven't seen Attack the Block, we suggest you do.
What's your favorite John Boyega moment? Share it with the FANgirl team!
---
Tricia is @FANgirlcantina on Twitter, as well as posting at FANgirl Zone on Facebook and on Tumblr.
Kay tweets @Geek_Kay.
B.J. tweets @RedPenofLex.