Sarah Michelle Gellar Is The Seventh Sister On Star Wars Rebels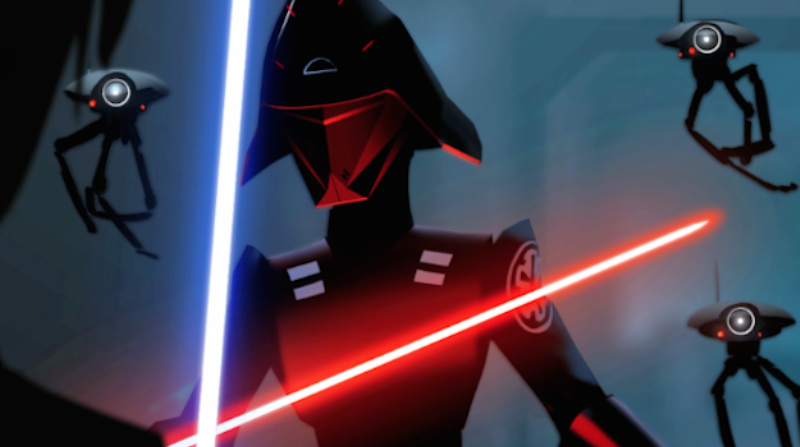 Keely Flaherty at Buzzfeed broke the first details about Sarah Michelle Gellar's character in Star Wars Rebels Season Two. Seventh Sister is an Inquisitor who will face off with Kanan Jarrus, played by Gellar's husband Freddie Prinze, Jr. The Buffy the Vampire Slayer actress shares her pride in being a Star Wars fan and talks about the "great female characters [of Star Wars Rebels], Hera and Sabine."
"They have their own stories and their own powers. They're different, they're cool, and they fight for good."
Gellar lends a good deal of credibility to the franchise in the circles of genre fans who have been skeptical of the portrayal of women in Star Wars. Throughout the video the actress reinforces many of the talking points we have seen from Lucasfilm, such as strong female characters, family-friendly, "Star Wars is for everyone," and girl power. Check out the complete coverage at BuzzFeed.
"It's about love and triumph and equality. That's not gender specific."
~Sarah Michelle Gellar on Star Wars
Sarah Michelle Gellar will join Dave Filoni, Ashley Eckstein, and Taylor Gray on the Star Wars Rebels panel at New York Comic Con on October 8. Season Two premieres October 14 at 9:30 p.m. ET/PT on Disney XD.