RebelForce Radio's Jimmy Mac In Chicago Tribune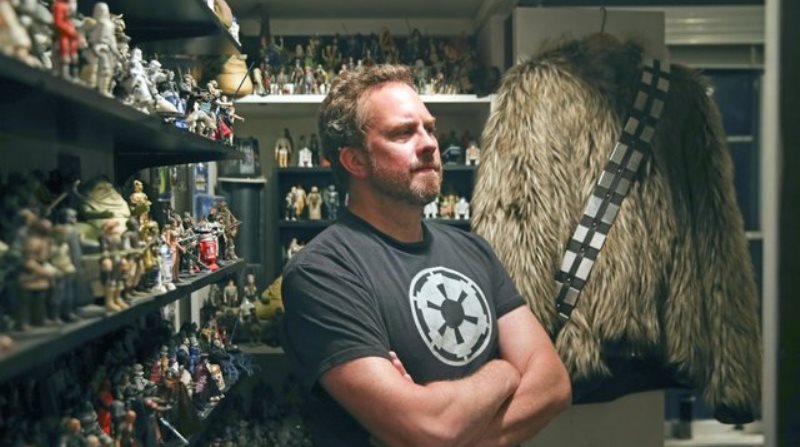 Jimmy McInerney of RebelForce Radio took centerstage in a Chicago Tribune piece on middle-aged Star Wars fans. Seeing as I'm still a fankid (at heart) I have no idea how I ended up in this piece.
This week's episode of RebelForce Radio shares behind the scenes in the making of the article.
A Chicago Tribune feature on RFR and original generation STAR WARS fans in middle-age hit the stands this week; Disney releases new info about "Season of the Force" and we continue to question the future of "Star Wars Weekends"; Tim Rose returns to play Admiral Ackbar in THE FORCE AWAKENS; The Clones return in STAR WARS REBELS season 2; Catching up with John Boyega, Daisy Ridley, and plenty of "Outrageous Unthinkable Stories". All this plus a toilet paper roll dispenser that sounds like Chewbacca.