Daisy Ridley Roundup: October 27, 2015
The Trailer Seen Round the World
Did you miss our Daisy Ridley Roundup before The Force Awakens trailer? Hyperspace Theories discussed our reactions and speculation about Ridley's character Rey, plus FANgirl shared responses from Ridley and her co-star John Boyega in our post-trailer recap.
For those seeing the movie in IMAX at AMC Theaters, here is the first of four exclusive posters available.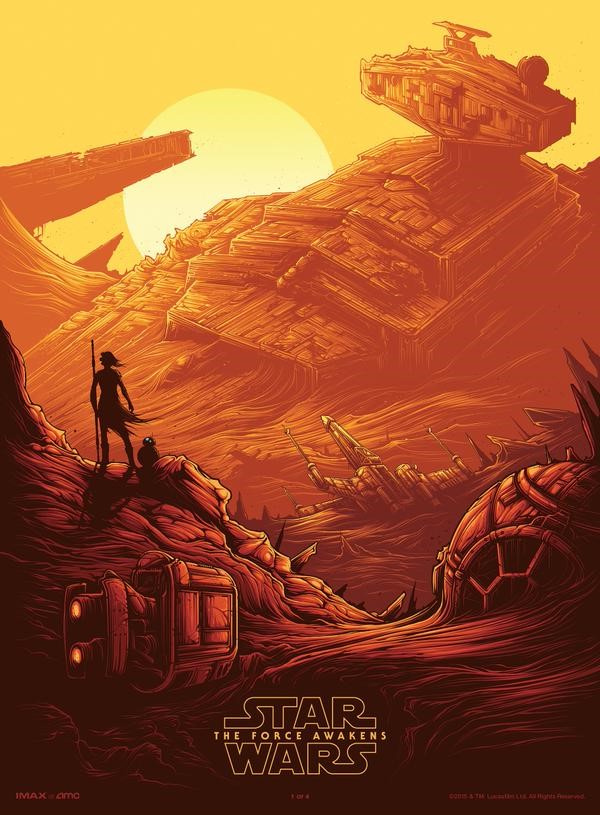 On Cosplay
The rappelling scene reveals why Rey wears leg wraps and carries equipment. It also offers clues to the Heroine's Journey, with Rey descending into a cavernous area of a crashed Star Destroyer.
I've been making (and re-working) Rey's costume for 10 months now. That 1st blip in the 88-second #TFA teaser sent me on such a journey.

— Kay 🌌 (@Geek_Kay) October 20, 2015
Kay started her journey with Rey, working on the costume since the first images in the teaser trailer. She noted on our Hyperspace Theories discussion why she was excited to see the goggles and equipment previewed at Celebration Anaheim used in the movie trailer.
Thank you to the #TFA trailer for including so much screen time for Rey's goggles. I'm now feeling better about making them for the 3rd time

— Kay 🌌 (@Geek_Kay) October 20, 2015
Here she is posing with the first member of Team Rey.
We're excited to see more new cosplayers in the future.
The Rey belt is coming together. @starwars @brynane pic.twitter.com/qNatq9uGis

— Highbridge Bespoke (@HighbridgeMade) October 25, 2015
How about these young ladies striking a pose like a superhero?
But we still have a way to go until everyone realizes Star Wars is for girls, too.
Woman in Disney store told daughter that the Rey costume was "some... Jedi warrior thing... for boys." pic.twitter.com/5x40HcqZe6

— Mediocre Jedi 🏹 (@MediocreJedi) October 25, 2015
If you don't have kids to dress up, there is always the pet option.
Otherwise, Daisy Ridley, with 117K followers now, has been quiet on the Instagram front since the trailer released.
Geek Fashion
Daisy Ridley can appreciate geek fashion.
anyway, daisy ridley is a giant nerd who wears sw shirts to the airport pic.twitter.com/4PIGOY8veG

— CREEPY GIRL SUMMER (@nicolecieux) October 19, 2015
Looks like fangirls will have some more Rey inspired fashion before the movie hits. h/t @Kristenanne27
Including these new pajamas from Kohl's.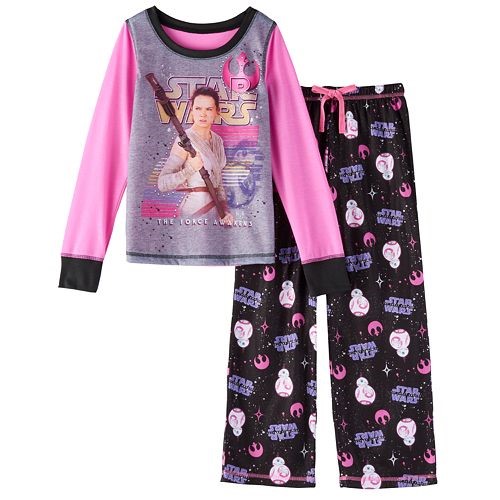 Finally, we can dress our Build-a-Bears up like Rey.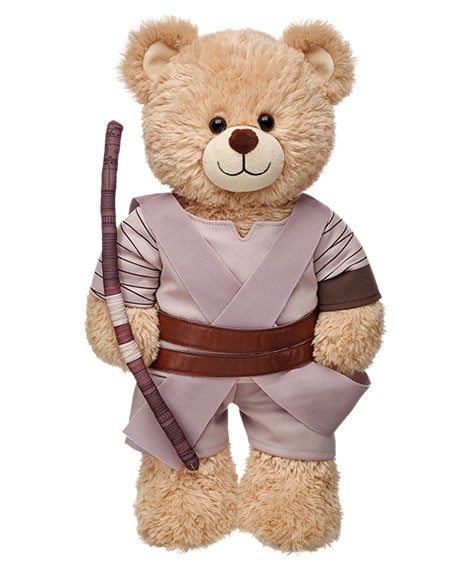 Fan-tastic Art!
h/t as always to Kay, who shoots these to me over the week.
#inktober2015 #StarWars #TheForceAwakens pic.twitter.com/2fFiZ9U15Q

— Karen @khallion (@Khallion) October 20, 2015
Finally finished! Working on this was super fun and I can't wait for the movie!! *o* #StarWars #TheForceAwakens pic.twitter.com/5IreXn2pFM

— Ksenia Z. (@lorna_ka) October 26, 2015
Meta
"Let it go" is known worldwide & now, we have "Let it in" #coincidence #TheForceAwakens pic.twitter.com/lkin8BmAxd

— Becca Benjamin (@urangelb) October 20, 2015
Finally, how about the meta of Daisy Ridley playing the central protagonist in the sequel trilogy? In Hollywood terms, she was a "no one" when cast in Episode VII. During a press conference with Ridley in Japan, Kathleen Kennedy explained why she believed the actress could embody the character Rey.
"I was particularly taken by the fact that she kept talking about her family, her mom, her sisters. We began to realize that many of the things about Daisy are the things that are inside the character."
It's been interesting to go back and watch older cast and crew interviews in light of the trailer release.
*speculation warning for video*
Not only did Ridley have to possess core family values but also a sense of adventure – stunts, everyone! – and heroism.
You have to be a hero first. Then they give you a staff, special effects and a license to thrill the masses. https://t.co/rbg7fnYyIi

— Tricia Barr ❤ Love and Thunder (@fangirlcantina) October 26, 2015
Ridley appears to be back in California, perhaps getting ready for her press tour, possibly recording a bit of ADR now that the director J.J. Abrams says the final cut is wrapping up.
You can help support this blog by using our Fandango link to purchase The Force Awakens tickets.