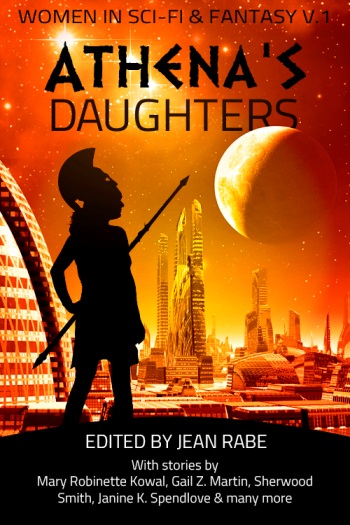 December brings the calendar year to a close, but for me it will mark the start of something very exciting – the publication of my novel Wynde in print and ebook formats. Naturally I'll have much to share here at FANgirl, along with our usual blog topics for the holidays and more.
---
Wynde – I've been waiting so long to share my novel Wynde with everyone, and once it's available I'll have a lot more to say about the story, its characters, and my goals for the book. Additionally, the Kickstarter for the anthology Athena's Daughters will start in December, and will include a story set within the events of the novel.
---
Year in Review – We'll continue our annual tradition of recapping the highlights of the year on the blog, for Star Wars, and beyond.
---
Fangirls Going Rogue and Holiday Gift Guide – The second episode of my new podcast Fangirls Going Rogue will go live this month. Teresa and I will have a special guest to discuss shopping for Christmas presents for fangirls of all stripes. We'll share another FANgirl gift guide, as well.
---
Here are a few of the other things we're looking forward to in December:
New Star Wars Comics
The Star Wars #4 – December 4th
Star Wars #12 – December 11th
Dawn of the Jedi: Force War #2 – December 18th
Legacy #10 – December 18th
New Novels
Rain of the Ghosts by Greg Weisman – December 3rd
New Movies
The Hobbit: The Desolation of Smaug – December 13th
47 Ronin – December 25th
New Releases on DVD
The Little Mermaid (Diamond Edition) – December 3rd
Despicable Me 2 – December 10th
Latest posts by Administrator
(see all)