What's Up With the Previews?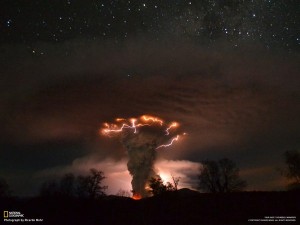 I've been meaning to talk about the monthly previews for a while, but things keep getting in the way… which is exactly why I do the previews.
When you're getting into business or starting up a blog, it's important to have a plan.  What's the endgame?  What do you want others to take away from your effort, and what's your gain in return? The reasons behind having my monthly previews can apply in similar ways to almost any endeavor.
The intention of FANgirl Blog was to speak up to address an inequity I saw in genre storytelling. At the same time, I've been creating my own novel where I wanted to prove it's possible to tell a story that women and men would enjoy.  (There's already strong evidence that this is the most successful way to approach fiction, but that's for another discussion on another day.)  So essentially I wanted to express my viewpoints as a longtime member of the fandom, deliver that to an audience and have it heard, and ultimately create change both with my commentary and my fiction.
Anyone entering the blogosphere soon comes to understand that it can be very easy to become distracted.  Luckily when I started conceptualizing this blog over a year ago, I created both long-term and short-term plans that identified how I would express my vision and reach my goals.  For instance, very early on I decided that my priority was to concentrate on commentary and avoid the urge to try to "break" news.  Star Wars is a big franchise with a constant stream of developments, and it would have been easy to get distracted by falling into a pattern of trying to blog about them all.  Getting a ten-minute lead on every other site, though, won't advance my message or bring more readers – staying on target will.  That's why I focus my blog posts on news developments that fit into the themes of my commentary, such as the recent changes in the staff of Lucas Books and Del Rey.
When making a presentation to an audience, one of the basic rules is "tell them what you're going to tell them, tell them, then tell them what you've told them."  The monthly previews for the blog are my method of telling the audience what I'm going to tell them in the month ahead. They're also a method of mapping out, roughly, my monthly topics for the blog and making sure I don't get distracted from my goals.  A few times I've let a topic slide, but if I've put it in the preview I've already decided it's relevant to the overall blog message I want to deliver that month.
The previews also help me manage my workload on the blog while balancing the various conflicting demands on my schedule. I can foresee potential time crunches with an upcoming work deadline or horse show and plan blog posts accordingly.  At any one time I have 12-20 blogs in the pipeline – in research, in outline form, or written – and some are designed to cascade off items from the preview.  Even then, I'm always willing to be flexible enough to adjust for unexpected turns of events.
Other kinds of blogs could easily operate from a similar model. A breaking news blog, for example, often couldn't predict what news will break when – but sometimes the timing of news is predictable even when the content isn't, such as publishers announcing new titles at conventions. Similarly, a review site often would have enough predictability in the schedules of book releases, television episodes, and movie premieres to preview what's ahead for readers and keep the blog staff mindful of upcoming tasks.
So, now you know.