The Heroines of Frozen and Catching Fire Dominate the Thanksgiving Box Office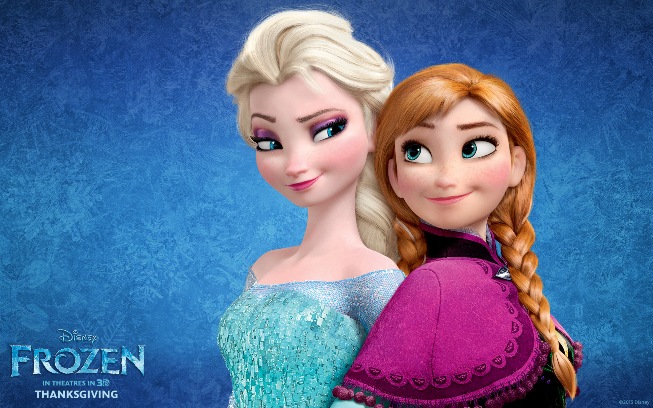 After last weekend's impressive performance by the opening of The Hunger Games: Catching Fire, Katniss Everdeen's box office charge was joined by Anna and Elsa, the heroines of Disney's Frozen. From The Hollywood Reporter's article:
Frozen is easily on course to nab the top Thanksgiving opening of all time, eclipsing the $80.1 million five-day debut of Pixar's Toy Story 2 in 1999. It's also destined to score the top opening for a Disney Animation Studios title, besting the $68.7 million debut of Tangled over Thanksgiving in 2010.

Catching Fire, now in its second weekend, will mark the top-grossing Thanksgiving film of any movie, topping previous record-holder Harry Potter and the Sorcerer's Stone ($82.4 million). It also nabbed the best gross ever for Thanksgiving day — $14.9 million from 4,163 theaters — besting the $13.1 million earned by Toy Story 2.
In other words, both of these female-lead movies will separately break the previous Thanksgiving weekend box office record – on the same weekend.
Like the stellar results from Catching Fire, the box office performance of Frozen is no fluke. Both movies feature high quality stories and relatable characters, always a solid foundation for success. Reviews from critics have been outstanding (Catching Fire and Frozen are currently at 89% and 84% favorable on Rotten Tomatoes) and word of mouth has been equally positive.
Drew McWeeny at Hitfix writes:
Confidently written and positively spilling over with charm, "Frozen," co-directed by Chris Buck and Jennifer Lee, belongs on a shelf right there next to "[Beauty and the] Beauty" and "[The Little] Mermaid" and "The Lion King" as one of the most effective expressions of the Disney ideal as possible. …

Kristen Bell gives one of the year's very best performances in a live-action or animated film as Anna, with a level of commitment that is dazzling. … Her arc in the film permanently fractures one of the most basic fairy tale tropes of all, and in doing so, sends a tremendous message for viewers of any gender or age. …

I rate this film so highly because of what a crossroads it represents and what a tremendous celebration it is of Disney's storytelling heritage while also pushing their identity forward in some way.
Devin Faraci's review at Badass Digest is similarly effusive:
Disney has perfected the modern princess. Princess Anna, the hero of Frozen, is funny and smart, sometimes awkward, always brave. She loves to be pretty but she's not afraid to get dirty. She's romantic and wants true love, but she's also capable and doesn't need to be saved. She kicks so much ass that it's almost a bonus that she's surrounded by wonderful, lovable characters in a superbly animated film. That the movie is filled with show-stopping soon-to-be perennial songs doesn't hurt either. …

Maybe it's just because I'm an avowed Wizard of Oz fanatic, but there's something about this quartet of Anna, Kristoff, Sven and Olaf that reminded me of Dorothy and friends. It isn't that the characters quite exactly map but rather that the energy is the same; in Oz the four come together quickly and smoothly, feeling like they've been old friends forever. There's that same dynamic in Frozen, which doesn't waste time making these characters all the best of friends. …

Frozen's themes are deep and beautiful. It reclaims the concept of true love saving the day, recasting it for the 21st century in a way that makes the caring heart of a woman as powerful as the sword of her prince. …

Frozen is a throwback to the quality of the 90s Disney animation renaissance, but with a very modern feel. It straddles the classic and the current in a way that will delight Disney geeks of all stripes, and its wonderfully girl-powered story melted the heart of even a Disney cynic like me.
MaryAnn Johanson at FlickFilosopher praises the female characters, too:
Frozen is a princess story, sure. Hell, Disney is doubling down on the princesses, cuz there's two of 'em here. But Disney is also doubling down on the hints of nascent feminism that Brave hinted at, the barest-bones sort of feminism that accepts that girls and women might possibly want more outta life than to get married. …

Just to underscore: it's not Girl Hero and Girl Villain here. It two girls as protagonists revolving around each other.

So who are the villains? Not who but what, in fact: Unintended consequences and good intentions — there's a strong undercurrent of "Don't try to shelter your daughters; you may think you're protecting them, but you're not" — and the pressures of conformity. …

Not since Howard Ashman's remarkably astute lyrics for Beauty and the Beast and The Little Mermaid — which were far more about a girl's longings to be her own person than they are about finding romance, even if the stories around them were — has there been a Disney song like "Let It Go," as Elsa tosses away "the good girl" she "always [had] to be" and stops believing that "conceal, don't feel" is a healthy way to live. I had chills listening to this: someone gets it. … Hearing that you're not allowed to be yourself is stifling to a girl. (To a boy, too, of course… but boys don't get told that, directly or indirectly, anywhere near as often as girls do.) …

The animation is gorgeous. The songs are soaring. There is real Disney magic here. And it's subverting much of what the Disney magic of old was spinning. Progress!
Finally, be sure not to miss the insightful and hilarious interview at io9 with Josh Gad, who provides the voice – spoken and sung – of the snowman sidekick Olaf.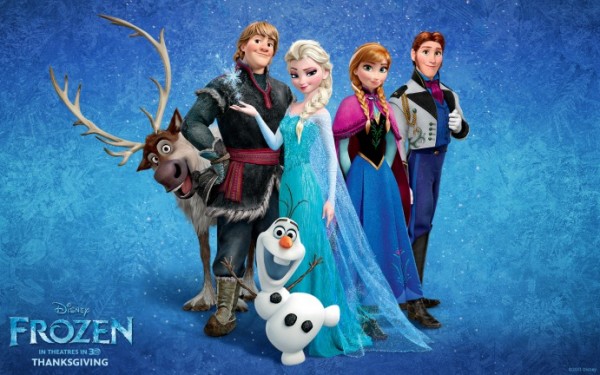 ---
Tricia Barr took her understanding of brand management and marketing, mixed it with a love of genre storytelling, and added a dash of social media flare to create FANgirl Blog, where she discusses Star Wars, fandom, and strong female characters. She also writes about Star Wars for Random House's science fiction and fantasy blog Suvudu.com and Star Wars Insider magazine and is a contributor for Her Universe's Year of the Fangirl. Her FANgirl opinions can be heard on the podcasts Assembly of Geeks and RebelForce Radio Presents Fangirls Going Rogue.
Tricia is putting the finishing touches on her first novel, Wynde – a military science fiction with a fantastical twist that features heroines Vespa and Gemini. For excerpts and tales of her adventures in creating a fictional universe, hop over to TriciaBarr.com.
For updates on all things FANgirl follow @FANgirlcantina on Twitter or like FANgirl Zone on Facebook. At times she tries the Tumblr.