Dark Horse Updates: Legacy Arrives, Leia Stars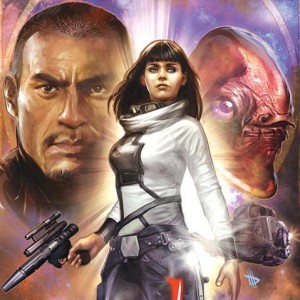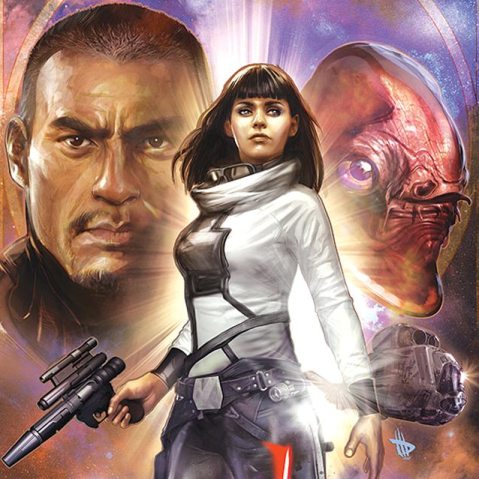 We're now only days away from the much-anticipated relaunch of the Star Wars: Legacy comic series from Dark Horse. Issue #1 hits shelves on Wednesday, May 20. If you missed it, be sure to check out the preview pages at Comic Book Resources, featuring the new lead protagonist Ania Solo and one of my favorites from the previous series: Empress Marasiah Fel.
If you're in California, check the list of signings by creators Gabriel Hardman and Corinna Bechko, including WonderCon in Anaheim on March 31st, to see if there's one near you. (via Roqoo Depot) And don't miss their appearance on the Talkspode podcast at iFanboy.
This week marked Issue #3 of Brian Wood's Star Wars series. As promised, it's certainly featuring Leia in a starring role as a leader not only of the Rebel Alliance but also an X-wing starfighter squadron. And I certainly had to smile at this internal monologue:
Princess Leia Organa, senator from Alderaan, noted diplomat, and key player in the Alliance to Restore the Republic, has little patience for those who condescend to her. Because whether it be in an Incom T-65 snub fighter or in the grand chamber of the Senate, she is anyone's equal.
Finally, on the March edition of the Jedi Journals podcast Star Wars Insider editor Jonathan Wilkins said we're now experiencing a "golden age" of Star Wars comics. It's hard to argue with that!
And on that note, how about the Legacy #4 cover? A female Solo with a blaster and an Imperial Knight – I'll admit I fangirled…