I still haven't recuperated from all the craziness in August, and September is already here. No conventions to attend this month, but that doesn't mean there won't be plenty to blog about. Here's a quick look at some of what's in the works.
---
Star Wars: The Clone Wars – Season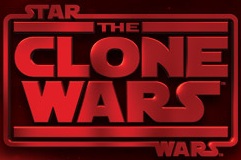 Five returns at the end of the month in its new time slot: Saturday mornings at 9:30 a.m. on Cartoon Network. With several Expanded Universe sources coming out in the lead-up to the premiere, we'll speculate about what's ahead for our favorite heroes – and villains.
---
Convention Debriefs – I've nearly finished my recap and report on the Star Wars EU panel at GeekGirlCon, so that will post early in the month. Also look for several more posts about the fabulous Celebration VI convention last weekend.
---
Interviews – Linda, Mary, and I all conducted interviews for the blog at Celebration, and we have more lined up. It's too early to say which ones will finish their interviewee approvals first, but hopefully we'll be able to post more than one during this month.
---
Here are a few of the other things we're looking forward to in September:
New Star Wars Comics
Darth Maul: Death Sentence #3 – September 26th
New Movies
The Words – September 7th
Finding Nemo 3D – September 14th
Dredd – September 21st
Television Returning Shows & Premieres
Revolution – Monday, September 17th at 10:00 p.m. (NBC)
Survivor: Philippines – Wednesday, September 19th at 8:00 p.m. (CBS)
Grimm – Friday, September 21st at 9:00 p.m. (NBC)
Dancing With the Stars – Monday, September 24th at 8:00 p.m. (ABC)
Castle – Monday, September 24th at 10:00 p.m. (ABC)
The Big Bang Theory – Thursday, September 27th at 8:00 p.m. (CBS)
Last Resort – Thursday, September 27th at 8:00 p.m. (ABC)
Person of Interest – Thursday, September 27th at 9:00 p.m. (CBS)
Elementary – Thursday, September 27th at 10:00 p.m. (CBS)
Fringe – Friday, September 28th at 9:00 p.m. (FOX)
Star Wars: The Clone Wars – Saturday, September 29th at 9:30 a.m. (Cartoon Network)
Once Upon a Time – Sunday, September 30th at 8:00 p.m. (ABC)
The Good Wife – Sunday, September 30th at 9:00 p.m. (CBS)
Revenge – Sunday, September 30th at 9:00 p.m. (ABC)
666 Park Avenue – Sunday, September 30th at 10:00 p.m. (ABC)
New Releases on DVD
Fringe: The Complete Fourth Season – September 4th
Titanic (Blu-ray) – September 10th
The Big Bang Theory: The Complete Fifth Season – September 11th
Castle: The Complete Fourth Season – September 11th
Snow White & the Huntman – September 11th
Indiana Jones: The Complete Adventures (Blu-ray) – September 18th
Supernatural: The Complete Seventh Season – September 18th
Marvel's The Avengers – September 25th
Latest posts by Administrator
(see all)