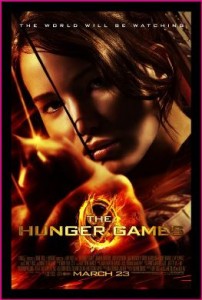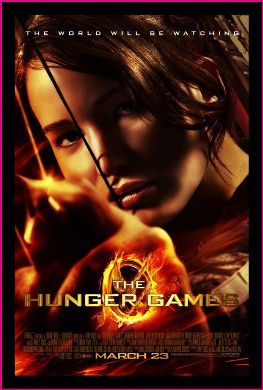 If February is the month for love and romance, this March is shaping up to be the month for heroines to take center stage. Inspired by that momentum, I've scheduled the last big push in writing Wynde for this month. I may not quite finish the novel by the 31st, but hopefully I'll be very close. Cross your fingers! In the meantime, I'll be delegating a bit more of the blog writing to Lex – being the editor consumes less time than being the author. (I say this after dropping the 50,000+ words in Part 3 in his inbox!) FANgirl has some great blogs coming up.
---
The Hunger Games – The first movie in the series based on Suzanne Collins' novel trilogy opens on March 23rd, and indications are it's looking at a big opening weekend. As the movie approaches, we've planned a set of blogs discussing several important themes in the books that particularly resonated with us, including a blog about Katniss as a strong female heroine.
---
Fate of the Jedi: Apocalypse – The final novel in the nine-book series goes on sale March 13th. I've asked others to take up the reviewing duties for the blog. Look for a spoiler-free review from Lex, and longtime Cantina member Solo_and_Fel has stepped up to offer a spoiler review on the book's release date.
---
The Heroine's Journey – FANgirl's series continues from the discussion of Padmé into a more general discussion of ideas about the nature of the Heroine's Journey and the reasons how and why it differs from the classic Hero's Journey model.
---
Here are a few of the other things we're looking forward to this month:
New Star Wars Books
Star Wars: Fate of the Jedi: Apocalypse – March 13th
New Comics
Star Wars: Agent of the Empire: Iron Eclipse #4 – March 14th
Star Wars: Dawn of the Jedi #2 – March 21st
New Television Series and Series Returns
Awake – Thursday, March 1st at 10:00 p.m. (NBC)
Breaking In – Tuesday, March 6th at 9:30 p.m. (Fox)
Missing – Thursday, March 15th at 8:00 p.m. (ABC)
Touch – Thursday, March 22nd at 9:00 p.m. (Fox)
New Movies
John Carter– March 9th
21 Jump Street – March 16th
The Hunger Games – March 23rd
Mirror Mirror – March 30th
Wrath of the Titans – March 30th
New Releases on DVD
Games of Thrones: The Complete First Season – March 6th
The Adventures of Tintin – March 13th
The Three Musketeers – March 13th
Happy Feet Two – March 13th
The Girl With the Dragon Tattoo – March 20th
Tinker Tailor Soldier Spy – March 20th
The Muppets – March 20th
Lady and the Tramp – March 20th
Latest posts by Administrator
(see all)