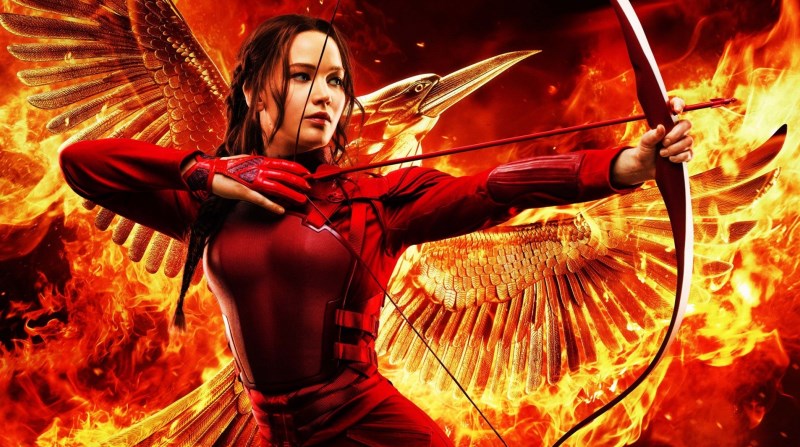 November is the month before The Force Awakens hits theaters with its lead heroine Rey in the starring role. Fans will somehow find a way to bide the time, including watching more Star Wars Rebels and seeing another heroine's arc come to an end.
---
The Force Awakens Anticipation – In the final month before the movie's release, the marketing push for The Force Awakens is reaching a fevered pitch. FANgirl will have coverage of the key developments, including our Daisy Ridley Roundups as fans see more of, and learn more about, the movie's lead protagonist, Rey.
---
Mockingjay Part 2 – The four-movie saga of The Hunger Games reaches its epic conclusion with the release of Mockingjay Part 2. We'll have a review of the film, as well as a retrospective on Katniss and her role as one of the key contemporary examples of the Heroine's Journey.
Remember, you can support FANgirl by buying your Mockingjay tickets through our Fandango link.
---
Here are a few of the other things we're looking forward to in November:
New Star Wars Comics
Star Wars #11 – November 4th
Chewbacca #3 – November 11th
Darth Vader #12 – November 11th
Vader Down – November 18th
Star Wars #12 – November 18th
Kanan #8 – November 18th
Darth Vader #12 – November 25th
Chewbacca #4 – November 25th
New Movies
Spectre – November 6th
The Hunger Games: Mockingjay Part 2 – November 20th
The Good Dinosaur – November 25th