The last week or so has been teaserific for Star Wars Expanded Universe fans. Beyond the news that Timothy Zahn's book now has a title – Scoundrels – and a cover, a few other morsels snuck out to tempt fans.
First, on Tuesday, Star Wars Books unveiled the final cover to X-wing: Mercy Kill by Aaron Allston. A Rebel logo has been added. Curious… Fan excitement is definitely building in anticipation of the August 7 release, with some of the highest "Likes" we've seen in a while on their page.
Second, last Thursday, Frank Parisi braved Twitter (I think this was his first tweet) to share a teaser:
[tweet_embed id=182902724474576896]
The Monday morning Facebook update from Erich Schoeneweiss mentioned that the short story would "feature a fan favorite couple," fueling speculation on who the pair might be.  Then Frank dropped one more clue in the comments section:
The first official story that takes place after FATE OF THE JEDI will be a short story in Star Wars Insider Magazine #134 (I believe it goes on-sale June 12). It will be about a certain couple on a very atypical honeymoon (FP)
Not that we have too many couples potentially honeymooning after Fate of the Jedi. Let's just say fans of Jaina and Jag are optimistically hopeful – especially because Insider short stories include cool artwork. Del Rey hit it out of the park with the couple's "first kiss" image that accompanied my Suvudu Valentine's Day post, so we'll keep our fingers crossed. Still unknown is the identity of the short story's author.
Anyway, kudos to the Del Rey team for fueling the fans' desire. It's much appreciated. How about a look at that cover?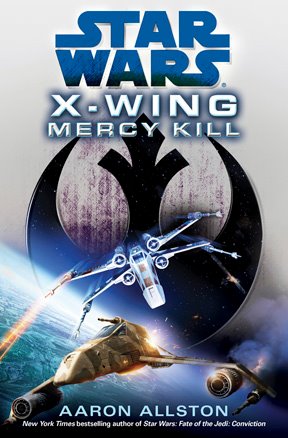 Tricia Barr took her understanding of brand management and marketing, mixed it with a love of genre storytelling, and added a dash of social media flare to create FANgirl Blog, where she discusses Star Wars, fandom, and the intersection of women within Star Wars fandom. She is co-author of Ultimate Star Wars and Star Wars Visual Encyclopedia from DK Publishing, a featured writer for Star Wars Insider magazine with numerous articles on the Hero's Journey. Her FANgirl opinions can be heard on the podcasts Hyperspace Theories and Fangirls Going Rogue.

Tricia Barr's novel, Wynde, won the 2014 Independent Publisher Book Award Gold Medal for Best Science Fiction/Fantasy/Horror Ebook. She was also part of Silence in the Library's successful all-female creator science fiction and fantasy anthology Athena's Daughters, which is available now. For excerpts and tales of her adventures in creating a fictional universe, hop over to TriciaBarr.com.