Fandom Fashion Finds: October Picks
It's the one year anniversary of me finding the best of the new geek fashion pieces in this monthly format! Whether this is your first look at one of my roundups or you've been reading all year – thank you!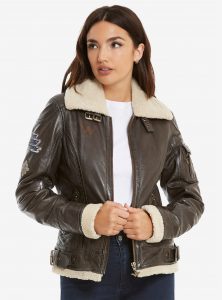 DC Comics
Hero Within previewed their first women's apparel pieces in a collaboration with Elhoffer Design. The four dresses and two cardigans are licensed for the upcoming Justice League movie and were shown in the company's booth at LA Comic Con. The online pre-order should go up any day now.
They're so small most people won't notice what they say, but I'm entertained by this Batman Cuff Set ($22.90) at Box Lunch.
Hot Topic released a limited edition Justice League jacket collection. My favorites are two of the most subtle: Men's Aquaman Jacket ($79.90- 83.90) & Batman Women's Faux Leather Jacket ($68.90).  
And for something a little different: the Wonder Woman Leather Sherpa Jacket ($279.90) – a new style of Wonder Woman jacket from Box Lunch. ThinkGeek's is an Asymmetrical Moto-Style Jacket ($79.99).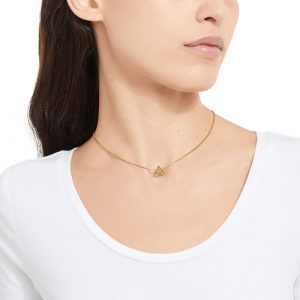 Harry Potter
This month Alex and Ani put out a Harry Potter accessories collection ($28 – $78) that includes their signature charm bracelets as well as necklaces, rings, and earrings. Check out this Deathly Hallows™ Adjustable Necklace ($78). Not only is it understated, the shorter length hits at a cool spot.
Mauraders' Map Cardigan ($49.90-$53.90) has a fun overall monochromatic burgundy print. Found at Hot Topic.
Remember your flying spell with Box Lunch's Wingardium Leviosa Cuff ($16.90).
Star Wars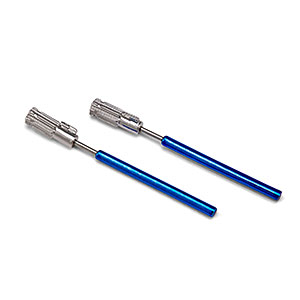 The lightsaber and the jacket earring have finally joined forces in ThinkGeek's Luke Skywalker Lightsaber Ear Jacket Earrings ($19.99). I didn't realize I'd been waiting so many years for these until I saw them. Carry some Leia with you with the Leia Stacked Pendants Necklace ($24.99).
I'm imagining all the different outfits into which I could incorporate this small (3/4" W x 7/8" H) Millennium Falcon Lapel Pin ($49.95) from Shop Disney. The graphic design treatment on the back of this The Last Jedi Women's Hoodie ($54.99) has shown up on a few shirts elsewhere but it seems even more powerful with this positioning. Also at Shop Disney: Princess Leia Rebel Twist-Front Tank Top ($32.99) & The Last Jedi Tie-Front Top ($36.99).
The Star War subtle tie game seems to keep getting stronger. Find these both at ThinkGeek: Millennium Falcon Tie and Darth Vader Lightsaber Stripe Tie ($54.99 each). That's also the place for three new exclusive Nixon watches: Yoda ($124.99), Luke ($224.99), & General Leia ($174.99).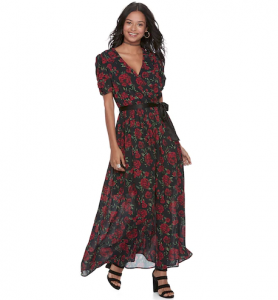 Disney
Both Kohl's and Torrid have release clothes for Pixar's Coco. Highlights include: Torrid's Coco Floral Print Fringe Kimono ($48.90), Kohl's Coco Juniors' Floral Surplice Maxi Dress ($58) and Coco Juniors' Floral Velvet Moto Jacket ($58).
Torrid also has a good Disney Villains collection. When I checked it was out of stock but this Villains Hooded Coat ($108.90) is dramatically lovely and I'm a fan of how the Magic Mirror Sweatshirt ($48.90) is all one color. Box Lunch has some Villains items for men and women as well.  
Also take a look at: the subtle Mickey Mouse Black Beaded Wrap Bracelet ($14.90) and The Lion King Simba Bead Necklace ($29.90) at Box Lunch.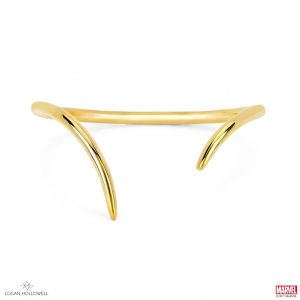 Marvel
This Avengers Logo Knit Sweater ($49.99) is part of the new Marvel x ThinkGeek Gear Up Collection. Pre-orders stared for the RockLove Jewelry Guardians Sterling Candy Groot Necklace ($70), which immortalizes an adorable movie moment.
Also in the accessory department is the Logan Hollowell x Marvel Thor: Ragnarok Collection ($125 – $865). Not sure how dangerous it is to wear but I'm intrigued by the simplicity of this Loki Horn Cuff ($190). The Hela Green Agate Constellation Ring is gorgeous too, if a bit pricey.
Looks like pieces from the Loki Her Universe line have made their way onto Torrid's website as well as Her Universe's and a few on Hot Topic. As a jacket-lover I'm most intrigued by the Loki Faux Leather Jacket ($79.90). The velvet embossed dress ($49.90) is something a little different. And I'm super intrigued to see how well the lower straps stay put on this Loki Low-Impact Sports Bra ($26.90). 
More Geek Goods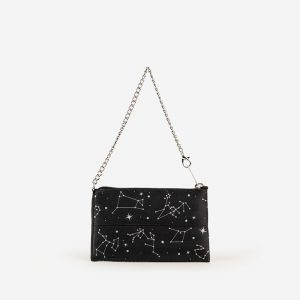 Kaylee Overalls ($124.99) – wear it for a costume, wear it to the grocery store, be comfy.
I'd like this Moon Phases Long Sleeve Button-Down Shirt ($49.99)  in a ladies' cut. It's such a good geeky alternative to a polka dot shirt.
Harvey's has a whole Stargazer Collection. My favorites: Commuter Crossbody Stargazer Bag ($124) & Stargazer Coin Purse ($48).
D&D Dragon jewelry at ThinkGeek: ring ($29.99), cuff ($39.99), pendant necklace ($29.99).
The Irregular Choice Muppets collection (£25.99 – £220)  is crazy. I'm looking at that Love is Green Purse.
In Geek Fashion News:
Uncrate has some ideas for putting together your Officer K wardrobe from Blade Runner 2049.
Elhoffer Design has two new inspired collections: Queens of Winter and Friendly Spirits.
On Instagram, Lizzie of Nerd in the City has been doing a Thrift Store Cosplay series for Halloween while freelancer hairstylist, Siobhan recreated General Leia's hair as seen in The Last Jedi trailer.
Daisy Ridley was on the cover of Vogue with an empowering fashion spread while Kathleen Kennedy was one of the cover stars of Elle's Women in Hollywood issue. Find out more about the Elle issue here. 73 questions with Daisy can be watched here. Vogue also has a piece online about how Daisy and her stylist Petra Flannery interpret Star Wars' sci-fi style into her outfits for public appearances. UPDATE: Sneaking in under the wire, Daisy Ridley is on the cover of the next issue of V Magazine with some late 80s style. Her interview with Adam Driver is pretty entertaining. V also has a very short slideshow on the iconic women who define Star Wars fashion.
Storybook Cosmetics has teased some sort of Star Wars product coming in 2018.
Check out @GeekFashionGalaxy on Instagram for this kind of fashion news and findings as it happens.
Support my ability to share more fashion content like this by clicking on the corresponding ad banner below when you're ready to buy your new Star Wars x Po-Zu shoes. PLUS get take £20 off Po-Zu Star Wars shoes until 5pm Wednesday 1st November (GMT) with code BOO.