Phasma and Leia Books Launch at Dragon Con
Not one but two Star Wars books had a very special Force Friday evening launch at Atlanta-based Dragon Con. Fans lined up well over an hour in advance and the Star Wars track room was quickly filled once the doors opened for the event. Phasma author Delilah S. Dawson and Leia, Princess of Alderaan author Claudia Gray were in attendance and started by introducing their books. Gray intrigued the audience by calling her latest Leia book a bridge between Rogue One and The Last Jedi. Dawson described her debut Star Wars book as a chance to walk around a First Order Star Destroyer and excited cheers went up when she referred to Phasma as Star Wars meets Mad Max: Fury Road.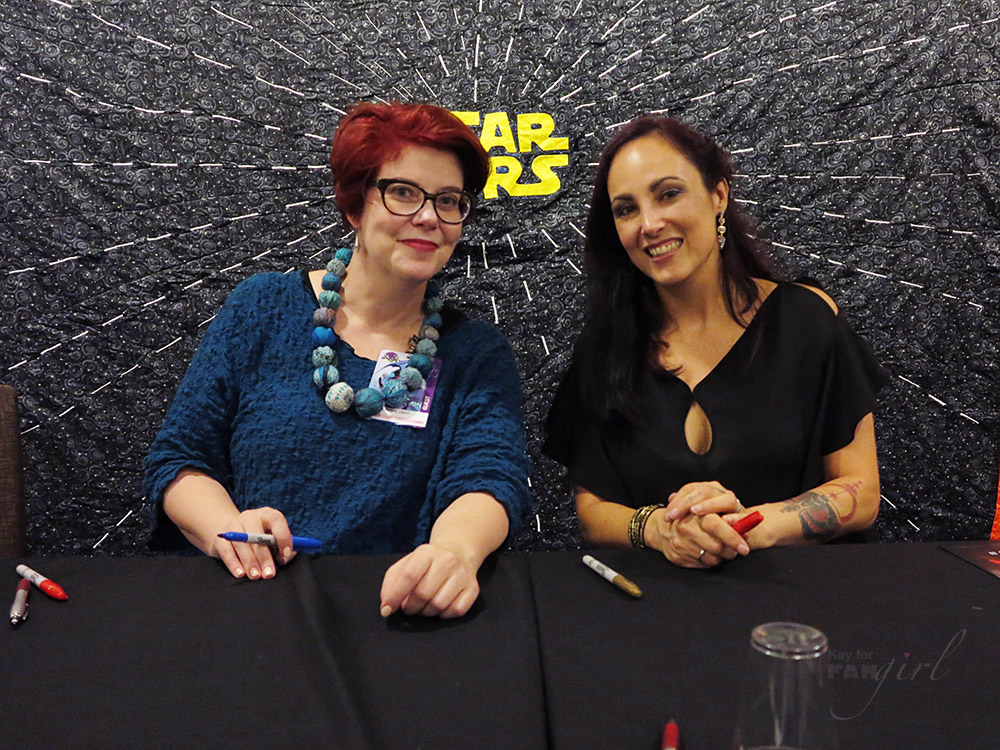 A roughly 25-minute Q&A session followed. One of the first questions was in regard to how the authors approach writing villains without glamorizing villainy. Dawson said she used p.o.v. in her book to circumvent that issue. Gray noted that in her first Star Wars book, Lost Stars, a protagonist is on the side of the villains but in order to write her story, Gray thought about the information the Empire would give someone in Ciena's position and how she would act on that limited info.
When asked what other stories they'd like to write Delilah S. Dawson said that Star Wars publishing is good at matching authors with characters and stories that mesh well with their body of work. Outside of that – she's up for writing anyone except Jar Jar. Claudia Gray spoke of her desire to write Ransolm Casterfo out of trouble, but also warned fans that it wasn't up to her. She also mentioned wanting to write about early Qui-Gon and Obi-Wan as well as her fascination with Lando due to the morality issues he has to deal with in a Star Wars world that's usually more absolute. And unsurprisingly Gray is open to re-visiting the characters from Lost Stars once the post-Battle of Jakku storytelling opens up for books.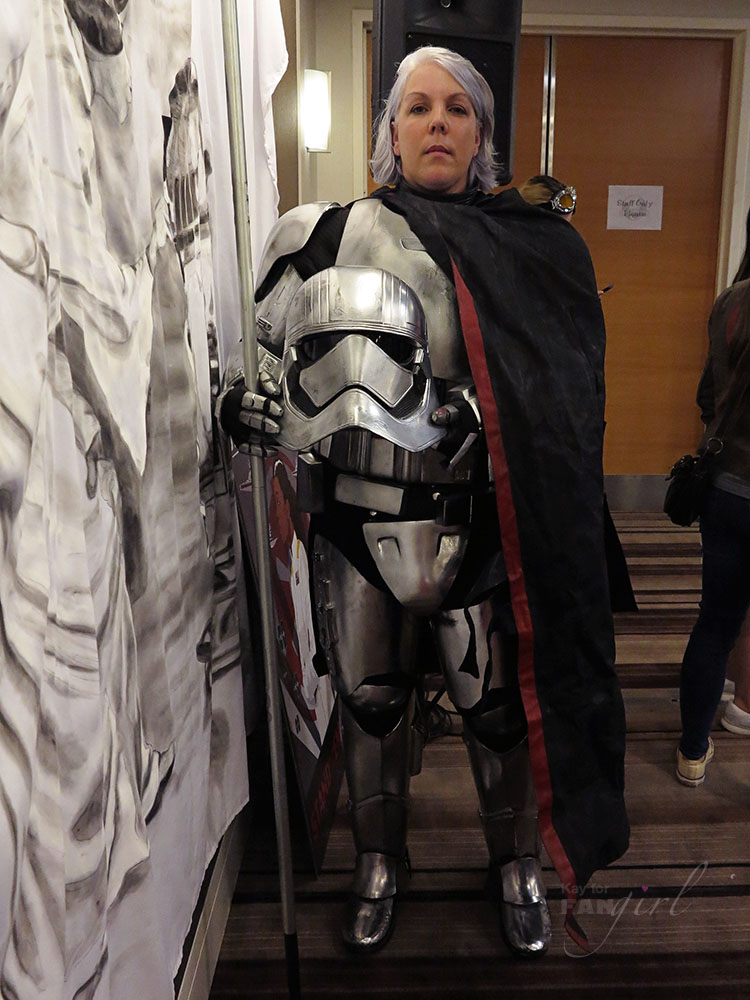 After the Q&A wrapped up, a special guest arrived – Captain Phasma, complete with The Last Jedi spear. Jen, a member of the 501st Georgia Garrison, wore the costume that she assembled herself. She told me the hardest part of making the armor was getting that shiny silver finish just right.
Attendees went row by row to purchase the Leia and Phasma books and then have them signed by their respective authors. A dual cover art poster for Battlefront II and Phasma was given to those in the room as well.
Dragon Con is a huge event in itself and many attendees don't venture out from the blocks the con inhabits. Having the event on-site not only made it easily accessible to con-goers but also gave the opportunity to buy the books and meet the authors regardless of whether you couldn't or didn't want to leave the convention. All in all it was a great opportunity to share excitement with fellow Star Wars book readers and cap off Force Friday II.