TOMS X Star Wars Join Forces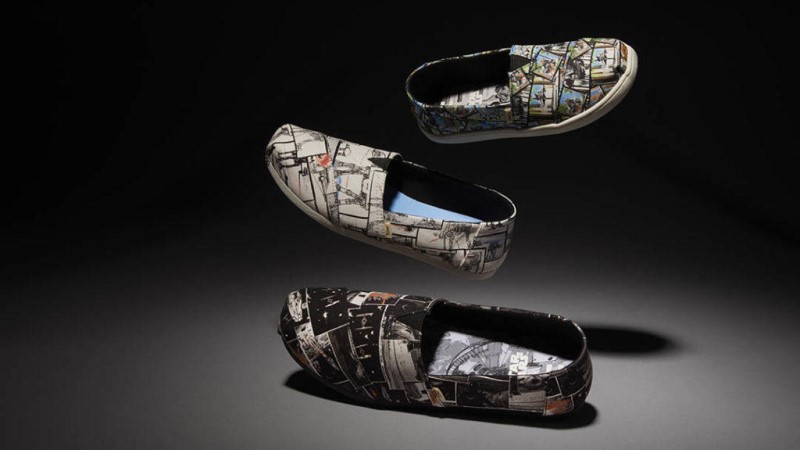 During San Diego Comic-Con, we stopped by the TOMs booth in the Lucasfilm Pavilion. The day previously I had worn my Ewok TOMS X Star Wars shoes all day at the convention. They had proved a comfortable and classic option.
Phase 1 of the TOMS x Star Wars collection is out now but selling out fast. A few of the items have been restocked so be sure to check back or try your local TOMS store if you can't find what you'd like.
Phase 2 of this line includes two Dark side and two Light side options. The Darth Vader and Stormtrooper lace-ups are low top with a really subtle geek flair. You could wear these to work or out and they would look good. The Leia and Luke high tops are less conspicuous in their Star Wars presentation, but that's not going to matter. Particularly for the Leia shoe, which is styled after her Battle of Hoth outfit in The Empire Strikes Back. Pair these shoes with the Loungefly Princess Leia backpack and you will feel like a Princess Warrior General!
Check out our gallery from our visit below.