Dave Filoni on the Past, Present, and Future of Female and Diverse Characters in Star Wars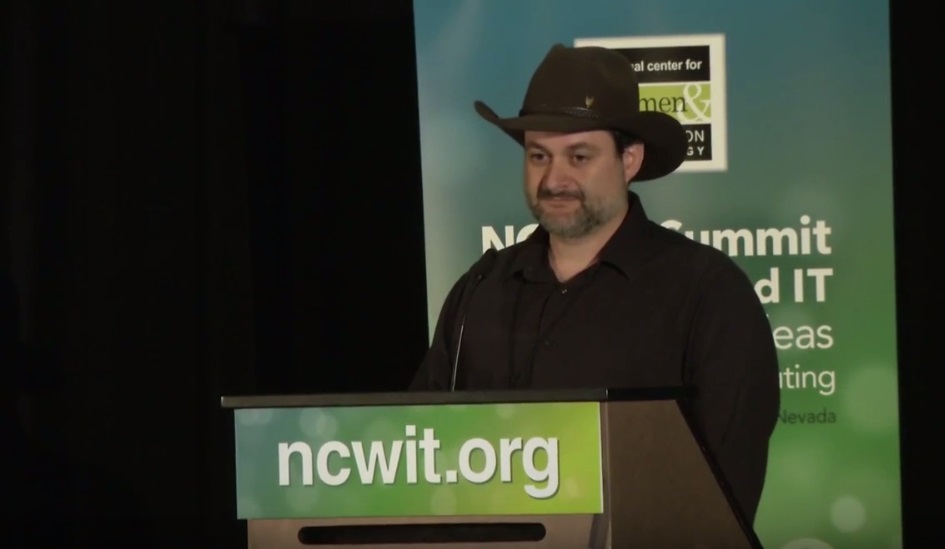 Last week, Dave Filoni spoke at the NCWIT Summit on Women and IT held in Boulder, Colorado, by the National Center for Women & Information Technology. Today starwars.com shared the video of his remarks, which are definitely worth a listen in their entirety. He kicks off with a particularly entertaining recounting of Princess Leia's central importance to A New Hope, showcasing her intelligence, strategic thinking, leadership, and wit. He also shares his personal growth in learning the harm done by expressions like "don't be a girl" or "stop being a girl" said to little boys like him growing up.
Notably, Filoni adds further insight into the perspective he shared in his mic drop statement on creating strong female characters at the Star Wars Rebels press event in Los Angeles in October. He also emphasizes the commitment of the leadership and storytellers at Lucasfilm to bringing more female characters, and more diverse characters, to the franchise as it expands into the future.
Here are some of the highlights:
If we put these characters out there, if you see it you can become it. That notion of inspiring people is a very powerful thing. …

We have now a chance in life to look back at the way we were all raised, at the tropes that are out there, and challenge those ideas. … The first step for you as a storyteller is to listen to other people and what they have to say, and take their viewpoint as serious and important. And not be ashamed when you realize that you've done some of these terrible things. … If you want to start to effect change, then, you have to forgive yourself for the foolish behavior and say, now I want to be part of a change. … We have to be diligent to try to break these types of age-old biases. …

What we found [with Ahsoka in The Clone Wars] was this amazing thing. It will shock none of you. That when you create a strong, independent, intelligent character that shows no fear, that can do amazing things, boys and girls like her. That's what happens. I met so many little boys that would come up to me and say, my favorite character is Ahsoka Tano because she's not afraid, because she's Anakin's friend, because she does things and she's a Jedi. That's the example we wanted to set. … This is what we've tried to do with the Star Wars saga. We've tried to create more female characters who represent so many things, because what we're trying to do isn't just create one type of character, we're trying to create a diverse range of characters. Especially female characters that are strong, that are independent. …

I run into this sometimes when working with writers:

"Well, we just made one of those."

"Made one of what?"

"We just made a female lead."

"Uh huh. We can make another one."

"Really?"

"Yes. We can. There's more than one in the world."

Why is that so strange? If we made five men heroes in a row, no one would blink. …

I also want to get these men who are in a privileged position to tell these stories right now to change their dynamic, and to start looking at stories and characters. To just make great interesting and to stop doing the same thing over and over and over again. If that's your experience, fine, but we have to be a part of this change. …

I want dimensional, diverse characters. I want characters that are women of every race, every age, every description, what have you, doing interesting things, being dynamic. That's what we're dedicated to at Lucasfilm, I can assure you. … It won't just stop with two movies [The Force Awakens and Rogue One], it's something we're dedicated to for the foreseeable future.
And be sure to watch the montage of female Star Wars characters that concludes Filoni's presentation. It's a wonderful reminder of how much potential lies within the franchise.