1001 Knights Kickstarts Diversity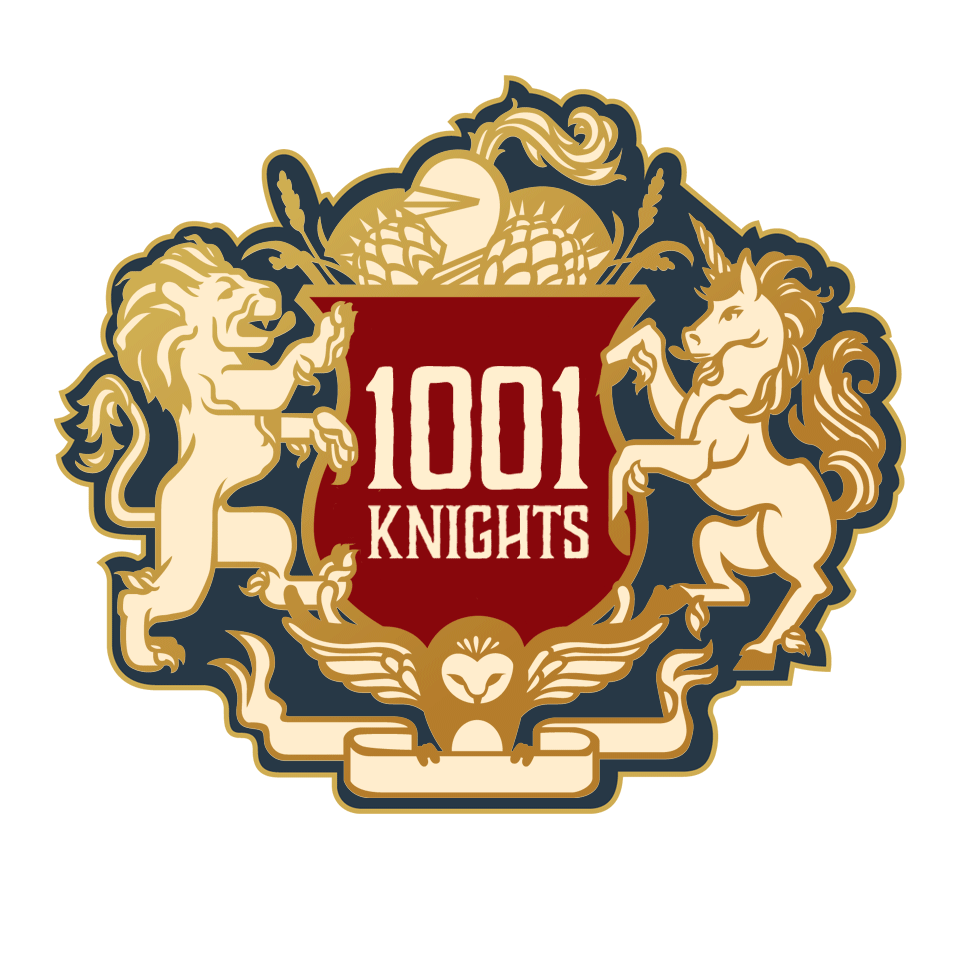 There a lot of Kickstarters that we get asked to share at FANgirl, and we try to limit those to ones we know the audience will want to support. In the case of 1001 Knights, Star Wars fans will be familiar with co-creator Annie Stoll for her artwork on Sabine, My Rebel Sketchbook. Also part of this project is long-time fangirl Lillian Skye Noble, who we interviewed recently on an episode of Fangirls Going Rogue. This Kickstarter was fully funded in under two days! That could be because people are looking for more diversity in fantastical storytelling. Check out their press release:
Join Over 1001 Backers by Supporting a People-Positive Anthology that Promotes Diversity, Inclusion and Female Knighthood
NEW YORK, NY (February 2, 2016) — 1001 Knights, an upcoming anthology that challenges societal notions about Knighthood and strength, reached its minimum goal of $70,000 in less than 36 hours.
"We are so grateful and humbled by the amazing support that 1001 Knights has had so far," said 1001 Knights creative directors Annie Stoll and Kevin Jay Stanton. "It really speaks to not just the fantastic talent of the over 250 artists who collaborated on this project, but also the desire from our audience to connect with meaningful and diverse characters."
The anthology is divided into three books, each containing unique tales and adventures that center on a central theme of wisdom, courage or fellowship. Over 250 artists explore themes about what it means to be a knight and what makes a strong character through their illustrations, comics, poetry and prose.
"The knights in this anthology aren't just your typical sword-and-shield wielders. They are people who protect their friends, children finding their own strengths, unlikely allies who create unbreakable partnerships, formidable villains and fearless defenders of all that is good," said 1001 Knights co-creative director Kevin Jay Stanton.
The result is an impressive and diverse collection of character-driven art. While the project made its initial funding goal in less than 36 hours and is about to pass the $100,000 mark, the momentum behind 1001 Knights continues to grow. The anthology's backers have unlocked push goals which upgrade the book with special features such as foil stamps, built in metallic bookmarks and gilded gold edges.
1001 Knights is exclusively available through the Kickstarter to supporters who back the anthology.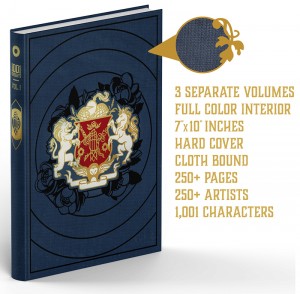 Rise a Knight
Join us as we continue to make 1001 Knights even better by supporting the 1001 Knights Kickstarter campaign. Money raised will go towards the costs of making the book, and all money made beyond the costs will be split evenly among every artist involved. Artists also receive a special 'artist only' edition of copies of the books for themselves.
Backers will receive:
gorgeous hardcover, cloth bound books at 250+ pages each
New prints added to the print set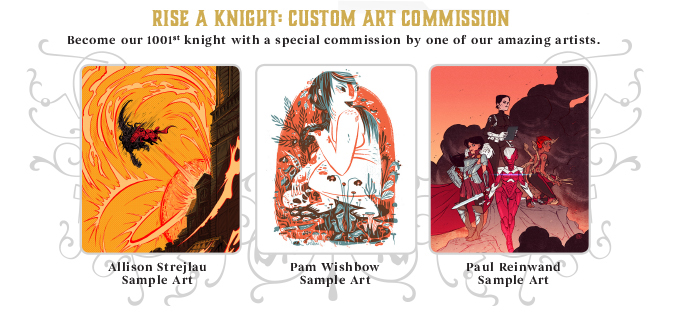 About 1001 Knights
1001 Knights is an anthology created by over 250 artists who share a passion for promoting and encouraging diversity. The artists are as diverse as the characters in the book, which includes artwork from up and coming artists as well as pros from such companies as Disney, BOOM!, Archer/FX, Nickelodeon, Sony, Cartoon Network, Marvel, IDW, Archaia, Hiveworks and Lucasfilm. Several 1001 Knights artists have won or have been nominated for Eisners, Harveys, Ignatz, Junos and Grammys.
For more information, visit onethousandandoneknights.com
###
CONTACTS:
Annie Stoll, Art Director and Creative Director
Kevin Jay Stanton, Illustrator and Creative Director
Lillian Skye Noble, PR and Social Media Strategist
Media Info:
Complete list of artists: http://onethousandandoneknights.tumblr.com/artists

Tricia Barr took her understanding of brand management and marketing, mixed it with a love of genre storytelling, and added a dash of social media flare to create FANgirl Blog, where she discusses Star Wars, fandom, and the intersection of women within Star Wars fandom. She is co-author of Ultimate Star Wars and Star Wars Visual Encyclopedia from DK Publishing, a featured writer for Star Wars Insider magazine with numerous articles on the Hero's Journey. Her FANgirl opinions can be heard on the podcasts Hyperspace Theories and Fangirls Going Rogue.

Tricia Barr's novel, Wynde, won the 2014 Independent Publisher Book Award Gold Medal for Best Science Fiction/Fantasy/Horror Ebook. She was also part of Silence in the Library's successful all-female creator science fiction and fantasy anthology Athena's Daughters, which is available now. For excerpts and tales of her adventures in creating a fictional universe, hop over to TriciaBarr.com.