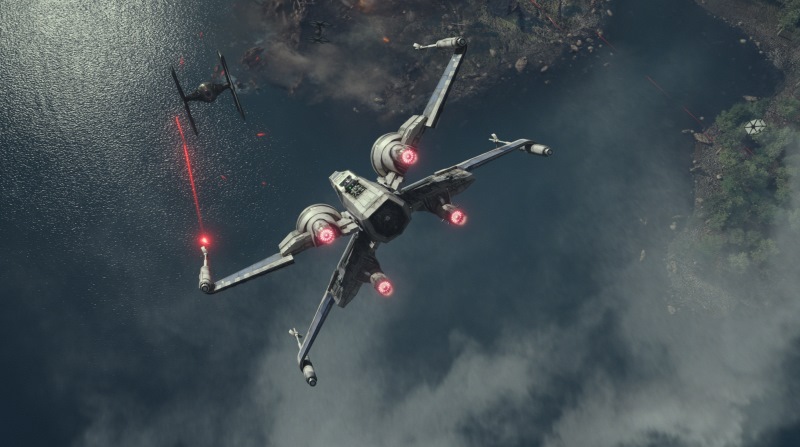 Happy New Year from FANgirl Blog!
Have you recovered from The Force Awakens yet? Rey, BB-8, Poe, Finn, and Kylo Ren all have made their marks on the franchise and the fandom already.
---
The Force Awakens – Box office records have been falling faster than Finn after taking a whack from Rey's staff, and The Force Awakens shows no signs of slowing down. We have additional posts about the movie, the importance of Rey and her Heroine's Journey, a review of the novelization, and more.
---
Evaluating the New Star Wars – In addition to analyzing the movie, we'll take a look back at the development of the new Star Wars stories in the Story Group era, from The Force Awakens and Star Wars Rebels to books and comics. What has Lucasfilm done well, where have they improved on the past, and what areas still face room for improvement?
---
The New Fangirls Going Rogue – In case you missed the big news last month, the Fangirls Going Rogue podcast is now an independent show. Visit the website at FangirlsGoingRogue.com and be sure to rate and review the podcast on iTunes. You can also catch up on the live show from December 28th, the first episode about The Force Awakens.
---
Here are a few of the other things we're looking forward to in January:
New Star Wars Books
The Force Awakens (novelization) by Alan Dean Foster – January 5th
New Star Wars Comics
Star Wars #14 – January 6th
Darth Vader #15 – January 6th
Star Wars #15 – January 20th
Kanan #10 – January 27th
New Movies
Kung Fu Panda 3 – January 26th
Television Series Premieres and Returning Shows
Galavant (season premiere) – January 2nd (ABC)
Supergirl – January 4th (CBS)
The Shannara Chronicles (series premiere) – January 5th (MTV)
The Big Bang Theory – January 7th (CBS)
Heroes Reborn – January 7th (NBC)
The Good Wife – January 10th (CBS)
The Flash – January 19th (CW)
Agent Carter (season premiere) – January 19th (ABC)
Arrow – January 20th (CW)
Supernatural – January 20th (CW)
Legends of Tomorrow (series premiere) – January 21st (CW)
The 100 – January 21st (CW)
The Magicians – January 25th (Syfy)
Latest posts by Administrator
(see all)