Wizard World 2015 Cosplay & Costume Contest Highlights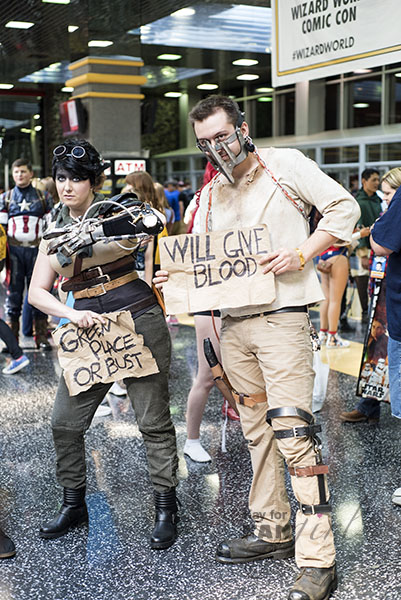 I have never seen so many Harley Quinns and Jokers in my life. If those two weren't the most popular costumes of Wizard World Chicago, I'm not sure what was. And the thing is, they almost all were different versions, including several gender-swaps.
Although Mad Max: Fury Road costumes – especially War Boys – may have come closest to almost giving them a run for their money. Not only were they easy to find on the show floor and hanging around the lobby, but several made appearances in the official Wizard World Costume Contest as well.
The contest itself didn't seem to have a cap on entrants or on how many entrants could be costuming the same character. This was nice for those who wanted to participate but made for a long show where the judges only had time to ask questions of a few contestants about how their costumes were made.
As the contestants paraded and posed I made mental notes of my favorites and enjoyed seeing that mothers, fathers, siblings, and friends made up the group entries. Earlier that day I saw two 14-year-old girls in the lobby with beautifully-made Maleficent and dragon costumes. They were being brought food though so I didn't want to bother them. So I was happy to see them not only in the costume contest but as winners of the group category. After the show while they were busy being photographed I heard one of their fathers telling one of the judges how big of a deal it was for the two of them to not only make those costumes but also win.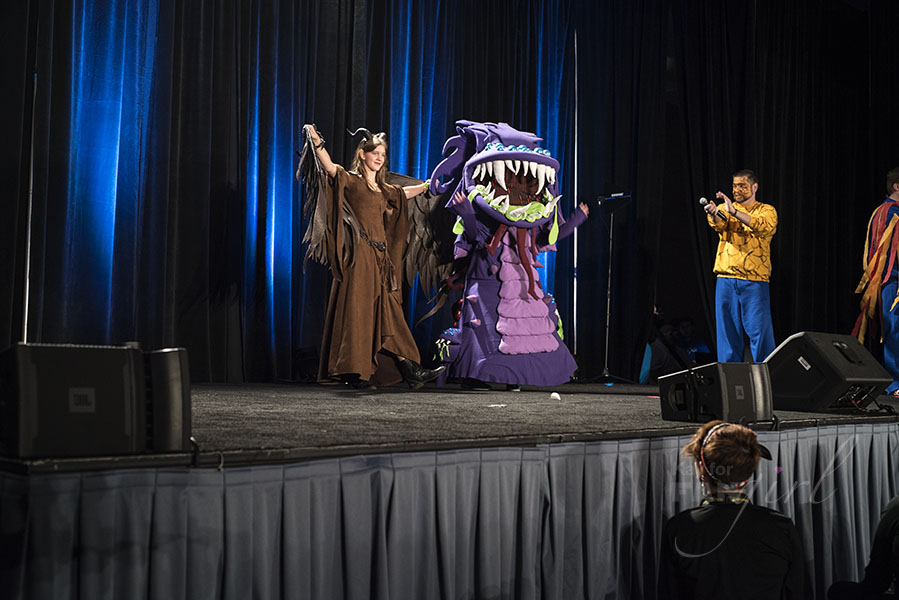 Check out the rest of my favorite costumes found on the show floor and in the costume contest in the galleries below. And don't miss the stunning Skeksis from The Dark Crystal, which unsurprisingly took Best in Show.
Wizard World 2015 Costume Contest 
Highlights from the Costumes of the Wizard World Chicago Show Floor
---
Kay grew up wanting to be an astronaut. After seeing Star Wars, she wanted to be Princess Leia, Han Solo, and an astronaut. A voice actor, photographer, and artist who also consults in communications and marketing, Kay spends the little bit of free time she has reading, reviewing, and, of course, making pew pew noises. She would pick up more jobs, hobbies, and fitness routines if she was a Time Lord. You can follow her on Twitter.