Star Wars Cyber Monday Preview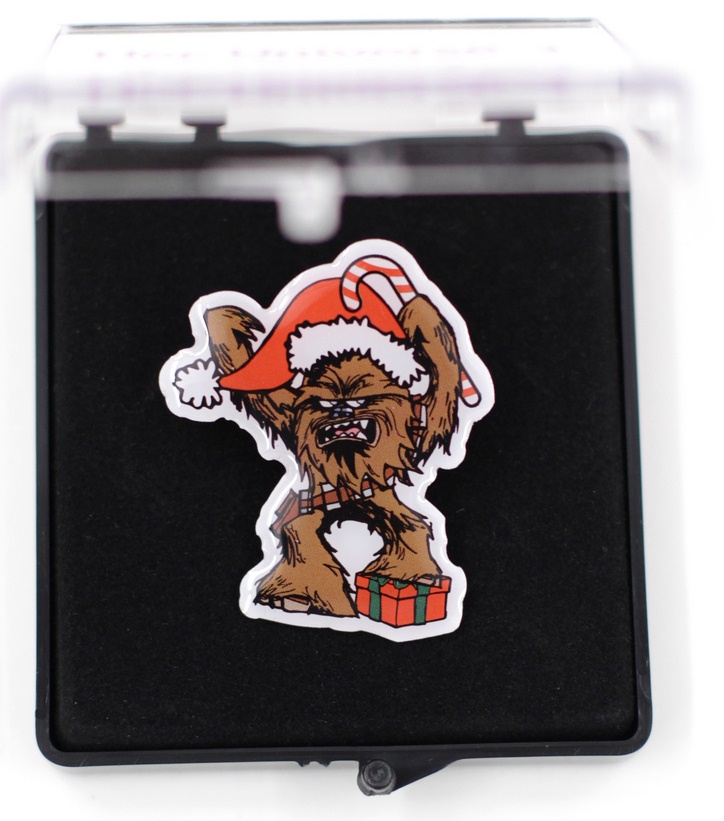 Tomorrow is Cyber Monday, and as usual fans can look forward to some great Star Wars deals.
Her Universe offers a big launch of new products not just for Star Wars, but also Star Trek and Doctor Who. I'm partial to the Katie Cook Vader PJs. So adorable! Be sure not to miss the free ground U.S. shipping for Cyber Monday. This awesome limited edition Chewie Santa pin is included, but with only 1,000 they go fast.
WeLoveFine is running a Cyber Monday 25%-off sale on all of their great Star Wars shirts. Just use the promo code CYBERSTARWARS25.
Epic Ink is offering Star Wars: The Blueprints for an amazing 50% off the regular price with the promo code CYBER2012 from November 26-30.
If you're looking to pick up Season One of The Clone Wars on iTunes, it's on sale through November 27.
Many Expanded Universe titles are on sale at Amazon and Barnes & Noble for Cyber Monday, as well.
The holiday sale from our friends of FANgirl over at GrayHaven Comics including 50% off and other specials. Be sure not to miss it.