Fangirls Going Rogue Interviews The Freemaker Adventure's Bob Roth and Bill Motz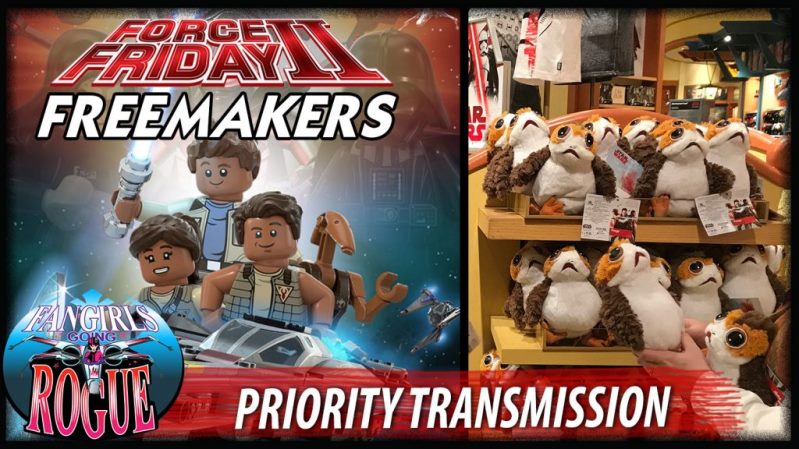 Force Friday has descended upon us and with it all the glorious new Star Wars: The Last Jedi merchandise, including Porgs! On this special Priority Transmission, Fangirls Going Rogue discusses their Force Friday adventures, John Williams at the Hollywood Bowl and we check in with Bill Motz and Bob Roth from LEGO Star Wars The Freemaker Adventures.

Also on this episode:
We recap FGGR Ambassador Clair Henry's trip to the big PoZu event in London
We discuss Target's campaign titled "Bring Your Rey Game"
Find the Force is out in stores and we discuss our experiences trying it out
The Star Wars Rebels trailer for season 4 released and we dissect it a little and talk about our highlights from the trailer.
Tricia Barr sits down to talk with the creators of LEGO Star Wars The Freemaker Adventures again now that the season is over. If you have not watched Season 2 please be aware there are Spoilers!
Related links:
As always reviews and ratings are our life blood. If you enjoyed this episode take a moment to leave a review and share it on social media.
Thanks for listening, and until next time: Yub yub!
Social Media