This is the first time I haven't felt like saying the previous month was awesome. The passing of contributor Racheal Ambrose took the shine off of some bright moments. Some time this month we'll share Racheal's last post in the Hapan series and find some ways to highlight the things she loved in the fandom. Another contributor, Priya Chhaya, has a fantastic piece that uses her experience as a historian to consider why female characters are important to storytelling.
So what else is in store for July?
---
GeekGirlCon Previews – We've got the FANgirl GeekGirlCon Star Wars EU panel – From Jedi Princess to Sith Witch: An Exploration of Female Characters in Star Wars – to look forward to in August. I'll use the blog to highlight some areas for consideration and ask for fan input as I frame up the discussion. And of course, we have the announcement of the panelists.
---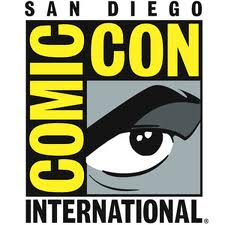 San Diego Comic Con – I won't be venturing out to sunny California this year, but I will still be covering interesting news and events from the convention.
---
X-Wing Mayhem – July 24th is the day Star Wars Insider Issue #135 hits comic book store shelves. I had the good fortune to interview Aaron Allston about his upcoming Star Wars novel, X-Wing: Mercy Kill, for the Insider.
---
Here are a few of the other things we're looking forward to in July:
New Star Wars Books
Lost Tribe of the Sith: Collected Stories – July 31st
New Star Wars Comics
Darth Maul: Death Sentence #1 – July 25th
New Movies
The Amazing Spider-Man – July 3rd
Ice Age: Continental Drift – July 15th
The Dark Knight Rises – July 20th
New Releases on DVD
Warehouse 13: Season Three – July 10th
Hatfields & McCoys – July 31st
Television Premieres
White Collar – July 10th at 9:00 p.m. on USA
Covert Affairs – July 10th at 10:00 p.m. on USA
Warehouse 13 – July 23rd at 9:00 p.m. on Syfy
Alphas – July 23rd at 10:00 p.m. on Syfy
Latest posts by Administrator
(see all)