Announcement: Tricia Interviews Aaron Allston for Star Wars Insider Magazine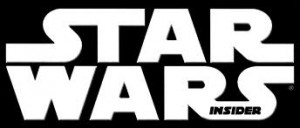 In my talk at the Belvedere-Tiburon Library on Thursday, I was delighted to formally announce my latest exciting project: writing an article for Star Wars Insider magazine. My interview with author Aaron Allston about his novel X-Wing: Mercy Kill, which goes on sale August 7, will be published in issue #135, also out that month.
I've been a huge fan of Allston's Expanded Universe contributions, and Wraith Squadron in particular, for nearly a decade, so needless to say it was an absolute thrill to get to work on this project. Keeping it under wraps this long almost felt like a covert Wraith operation of my own. I have to give a big thank you to Insider editor Jonathan Wilkins for the opportunity, and Del Rey's Frank Parisi for recommending me.
I hope you'll pick up the issue and see what Aaron has to say about his latest round of Wraith missions and mayhem.