Happy New Year!
After a 2011 that was more successful than I ever expected, 2012 is shaping up to have a great start of its own. Along with more news and reveal about Wynde, I've got some other fun things in store for this month.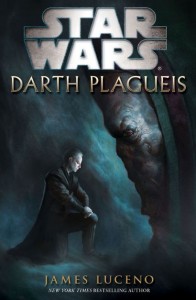 ---
Darth Plagueis review – Much like the Sith themselves, James Luceno's novel was once believed gone forever, only to return stronger than before. Although I've criticized the overuse of the Sith in the recent Expanded Universe offerings, look for a strong positive review of Darth Plagueis on its release date, January 10th.
---
Heroine's Journey Series – As I mentioned recently, 2012 launches a new blog post series focusing on the differences between the story arcs that work best for strong female heroines compared to the classic Hero's Journey. Inspired by the strong "lore book" quality of Darth Plagueis, the series kicks off with a discussion of Padmé Amidala – and the hope that we might see another lore book from the minds of George Lucas and Howard Roffman focused around her character and backstory.
---
Year in Advance – As we begin 2012, I'll take a look at some of the things I'm most anticipating in the fandom, Star Wars and otherwise, over the course of the year. Also keep an eye out for a travel planner blog with fun events you might want to pencil in on your calendar now.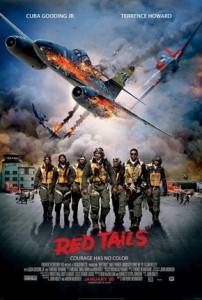 ---
Red Tails – A George Lucas movie full of World War II dogfights, with a good dose of social commentary inherent in the story, too? How can you not love that!
---
Here are a few of the other things we're looking forward to in January:
New Star Wars Books
Star Wars: The Wrath of Darth Maul – January 1st
Star Wars: The Millennium Falcon Owner's Workshop Manual – January 31st
New Comics
Star Wars: Legacy: War (TPB) – January 11th
Star Wars: Knights of the Old Republic: War #1 – January 11th
Star Wars: Agent of the Empire: Iron Eclipse #2 – January 11th
Buffy the Vampire Slayer: Season Nine #5 – January 11th
The Gathering, Volume 8: Science Fiction (Gray Haven Comics) – January
New Television Series and Series Returns
Star Wars: The Clone Wars – Friday, January 6th at 8:00 p.m. (Cartoon Network)
Fringe – Friday, January 13th at 9:00 p.m. (Fox)
Alcatraz – Monday, January 16th at 8:00 p.m. (Fox) (regularly 9:00 p.m.)
Being Human – Monday, January 16th at 9:00 p.m. (Syfy)
Lost Girl – Monday, January 16th at 10:00 p.m. (Syfy)
White Collar – Tuesday, January 17th at 10:00 p.m. (USA)
Touch – Wednesday, January 25th at 9:00 p.m. (Fox)
New Movies
Beauty & the Beast 3D – January 13th
Red Tails – January 20th
New Releases on DVD
The Ides of March – January 17th
Real Steel – January 24th
To Kill a Mockingbird: 50th Anniversary Edition – January 31st
In Time – January 31st