Was June awesome or what? Star Wars Weekends, Super 8, TriciaBarr.com launched with another excerpt, beautiful geeky women could be seen all over internet, and finally geek girls and guys stood together and called out the exclusionary nincompoopery that dampens the online experience for some. Could July possibly be better?  You betcha. 
---
Science Fiction Lost: the last Space Shuttle mission – July 8th, sometime after 11:00 a.m., history will be made, and not in a good way. Atlantis will shoot for the heavens, on one final historic mission for mankind. How many young kids grew up with aspirations of being an astronaut? Did the race for space make us better as a country? And a world?  I worry a lifetime's worth of invention – in technology and storytelling – is at risk of being lost when the next generation has no great symbol left of the American pioneering spirit.
---
REVIEW: Star Wars: Choices of One – Timothy Zahn returns to the Star Wars franchise with a new book set in the Original Trilogy era.  While Mara Jade graces the cover, we all know she can't meet the Farmboy quite yet.  Zahn is revered within the Expanded Universe fandom for his great sense of characters and storytelling. He's created some of the most memorable characters in Mara and Grand Admiral Thrawn, and there is a whole cast of other favorites who pop up in this book. FANgirl Blog will review Choices of One on July 19th, the day it hits bookstores.
---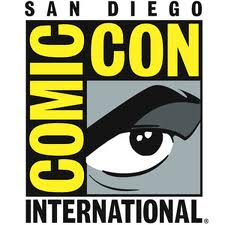 San Diego Comic Con – FANgirl will venture to sunny California and the crowded hallways and exhibition rooms of Comic-Con 2011.  Thursday seems to be a highlight day for fans interested in fangirl-related topics, including ActionFlickChick.com's Oh, You Sexy Geek! panel and Her Universe's panel on creating strong female characters.  Both Katrina Hill and Ashley Eckstein have carved successful careers out of the geek culture and have assembled panelists who understand the issues facing female fans. Friday night is the Geek Girls Network party, and many more panel announcements are soon to follow.  As SDCC gets closer I'll let you know what I'm planning to attend. If you follow Twitter, I've been accepted into the UberSocial twitter feed – #ubersdcc – and you can download the app on your phone to follow convention news in real time.
---
Princess Leia – Last month I kicked off my Seeking SFH (Strong Female Heroines) series. I don't think there's doubt in most people's minds about who tops that list. Princess Leia epitomizes strength, femininity, and heroism, and despite her badassery she managed to stay above the "bitch" label and defy the gratuitous sexual objectification that sometimes diminishes otherwise powerful female characters.  That's not to say, though, that Princess Leia wasn't objectified; the question remains, was it wrong? I have two blogs this month discussing Princess Leia and her role in fangirl culture.
---
Here are a few of the other things we're looking forward to in July:
New Movies
Harry Potter and the Deathly Hallows, Part II – July 15th
Captain America: The First Avenger – July 22nd
Cowboys & Aliens – July 29th
New Releases on DVD
Limitless – July 19th
Source Code – July 26th
Stargate: Atlantis: The Complete Series – July 26th
Television Premieres
Warehouse 13 – July 11th at 9:00 p.m. on Syfy
Alphas – July 11th at 10:00 p.m. on Syfy