Andor: Striving To Get Back To Star Wars' Political Roots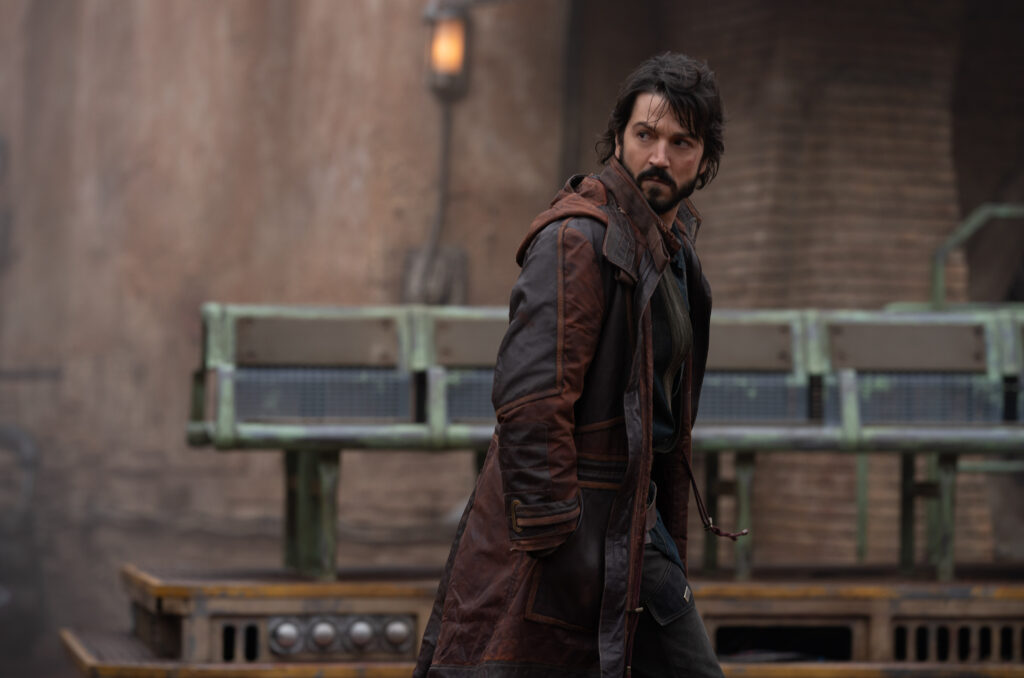 Recently, showrunner Tony Gilroy and star Diego Luna were joined by fellow castmates in a virtual press event to discuss their Star Wars television series Andor, debuting on Disney+ on September 21st, 2022. Tony Gilroy is best known for his work on the Bourne series and to Star Wars fans as the person brought in to tighten up the script on Rogue One. While he self-identifies as not being a Star Wars fan, something about Rogue One stuck with the award-winning writer and director. Or rather, a particular someone: Cassian Andor, the rebel spy who goes to extremes for the cause and ultimately dies to ensure the Death Star plans make it into the hands of Leia Organa (leading straight into the events of A New Hope). Given the box office success of Rogue One, it's a safe bet that fans are willing to learn more about the titular character's journey as well.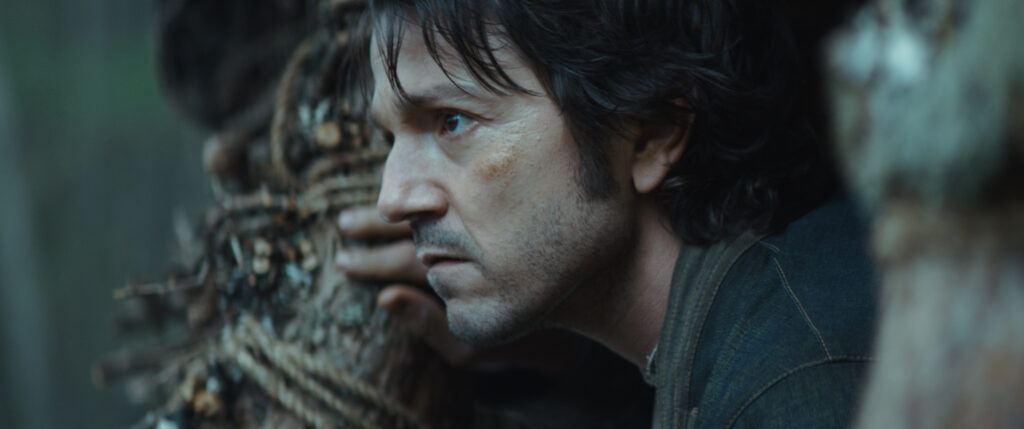 Gilroy spoke about the idea behind Andor: "We know where [Cassian] ends up. And we know how accomplished and complicated he is. And the idea that we can do a story that takes him literally from his childhood origins and walk him through a five-year history of an odyssey that takes him to that place, during a revolution, during a moment in history in a place where huge events are happening and real people are being crushed by it, the fact that we could follow somebody as an example of a revolution all the way through to the end, that was the walk-in for me." While the show centers on Cassian Andor, Gilroy notes, "there are a lot of characters in our show. Everyone is going to be circulating and spinning and intersecting around the Cassian Andor's story as we move towards … this potent moment in history. And a lot of people are facing a lot of really difficult times and difficult decisions along the way."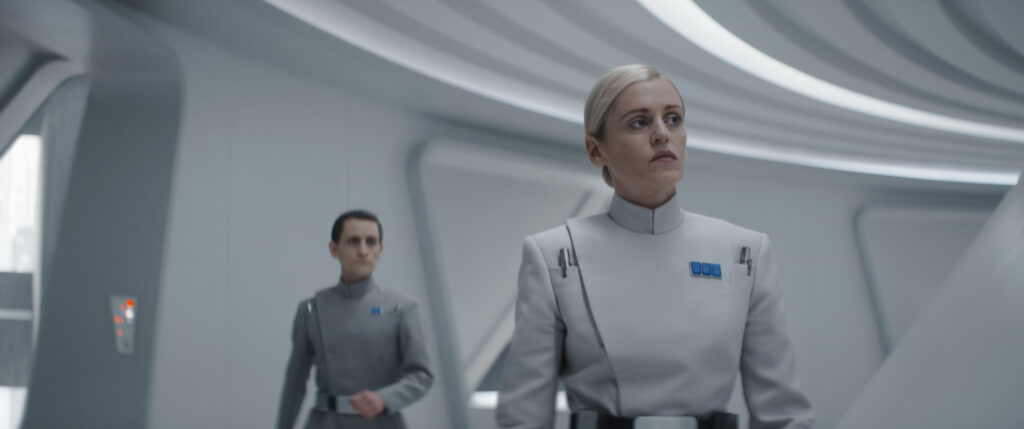 It's worth noting that in subsequent breakout interviews, the Andor cast heralded Gilroy's writing as critical to their decision to participate in the series. Denise Gough, who plays Imperial Security Bureau supervisor Dedra Meero, summed it up best: "When I read the initial three scripts that I was sent, and Dedra wasn't in any of them, all I was reading was a new piece of writing – like a thriller, spy, love story, rebellion story – that then happens to be in the Star Wars universe. I was like, oh, this is not a space show; this is a human show that happens to be in the Star Wars universe." Kyle Soller, who plays corporate security agent Syril Karn, seconded Gough: "I think it's unbelievably clever what Tony accomplished. He's going to give diehard fans exactly what they're looking for. But he's also going to bring in a whole group of people who haven't been Star Wars fans, because they can connect with this socio-political human drama story that is also a thriller and a spy thing."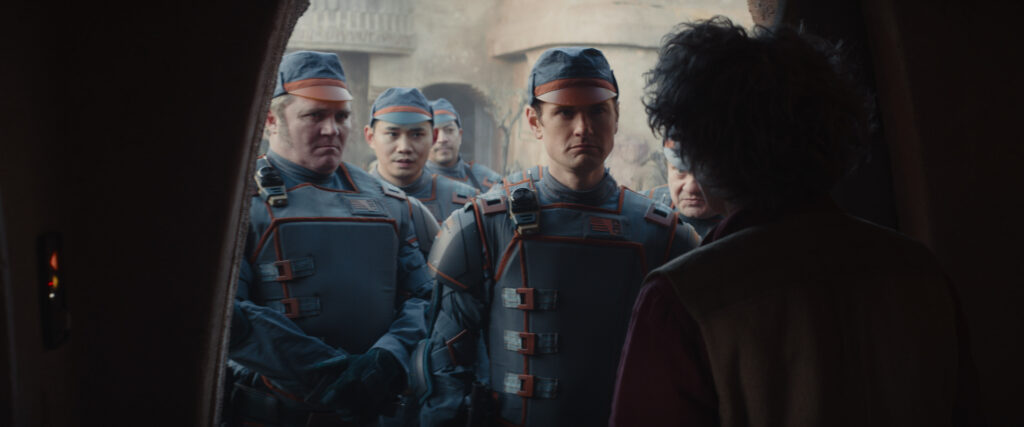 For his part, Luna found reuniting with Gilroy amazing. To the Rogue One actor, that film is about an event. "You don't get to know those characters," he notes. "You don't get to understand exactly where they come from, what needed to happen. And for me, it's quite relevant today to tell the story of what needs to happen for a revolutionary to emerge, to exist, to come to live, you know. What gives meaning in the life of someone to be willing to sacrifice everything for a cause, you know? What needs to happen? That that journey matters to me."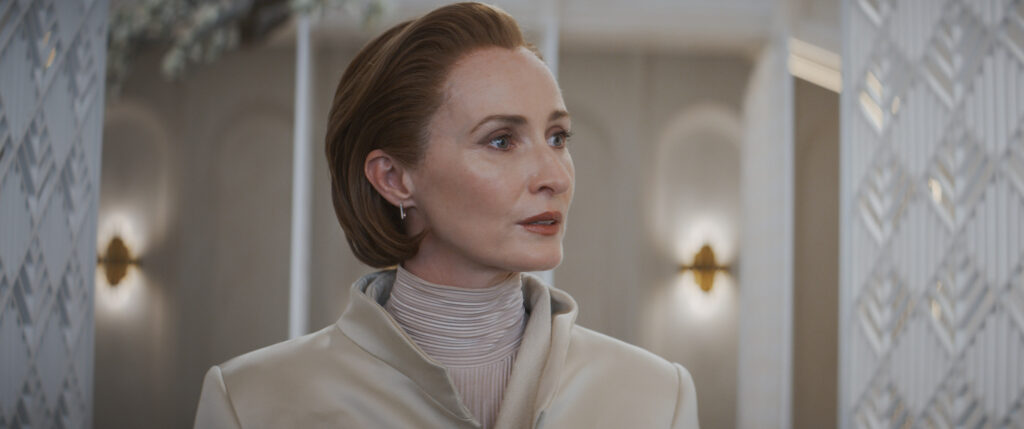 Reprising her role as Mon Mothma in Revenge of the Sith and Rogue One, Genevieve O'Reilly added to the expectation that we'll get to know more about these revolutionaries: "I think what's extraordinary about how Tony has written Andor and where he has chosen to begin this story is so very different to where we find Mon Mothma in Rogue One. She is still that very dignified senator. But for the first time, we get to see the woman behind the role. We get to see a private face of Mon Mothma. We get to flesh out not just the senator, not just the would-be leader of a Rebel Alliance, but also the woman."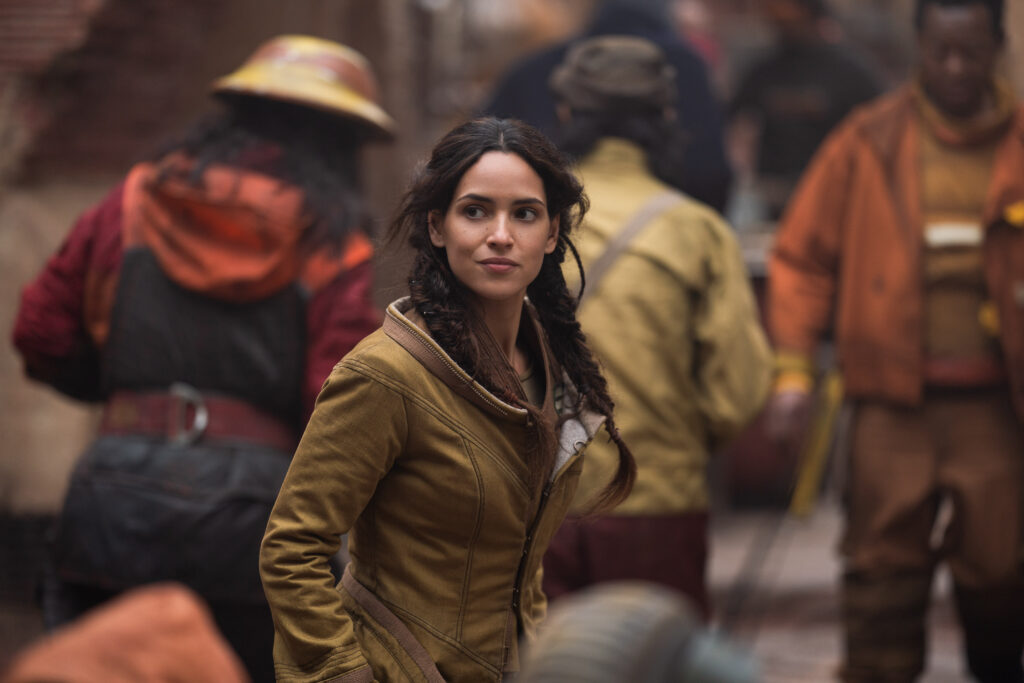 Although Rogue One shortchanged its female lead Jyn Erso of agency by co-opting her turn to rebel martyr as a sudden change of heart that fulfills the wishes of her dead father, it's not clear whether that's the fault of Gilroy's work or simply one too many problems he couldn't solve given the time he was given to fix the movie. Gilroy has certainly written competent and driven women in his other works, including the Stephen King adaptation Dolores Claiborne that Den of Geek describes as a movie about "women who exist in a world of men, men who seek to divide them and keep them quiet." Andor introduces plenty of complex and dynamic women, including Marva Andor (Fiona Shaw), Cassian's adoptive mother, and Bix Calleen (Adria Arjona), Cassian's friend with important connections. Denise Gough describes Dedra as "incredibly ambitious and meticulous. And what I love about playing her is that, you know, she's in this very male-dominated world. And she's seeing around her the way that people are missing what she can see is happening. And we've been talking a lot about this today, both about Dedra and Syril and how they come into this world. They're sort of outsiders within the ISB. And so yes, she's clawing her way up the ladder. And I love portraying the effect that power just has on a person, like the danger of that pursuit of power and control, regardless of gender."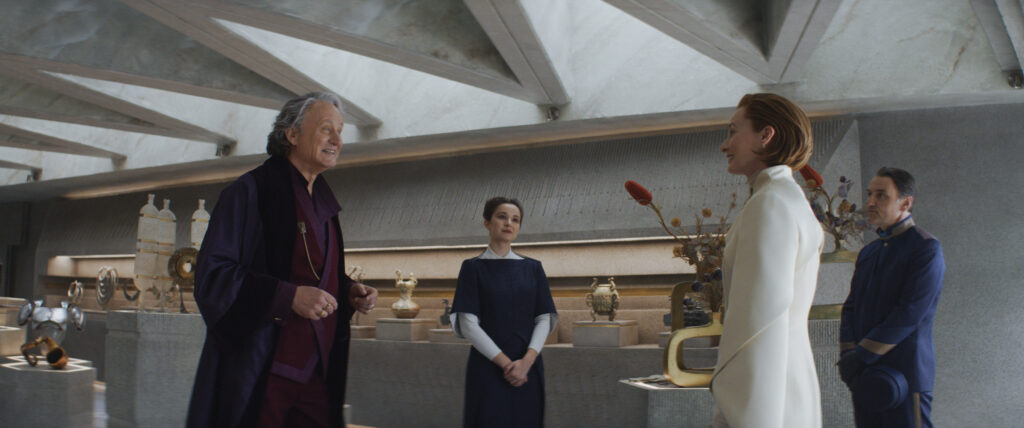 While the cast universally praised the writing and contemporary themes of Andor, there was also wonder and awe over the scope and detail of the sets and the attention paid to costumes at every level. One almost gets the sense that Andor is Star Wars' attempt at prestige television – a sweeping historical period piece – in the vein of The Crown or The Americans. The resumes of the directing staff doubles down on this impression. When asked who the show is for, Gilroy explained: "The show exists because there's an enormous, arterial, important, passionate Star Wars community. And I know it's not a monolithic community. There's many different version and factions within it, but there's this huge dedicated Star Wars community that shows up. And that's our whole card. That's what gave us the money and the momentum and the ability to make a show that's this insanely big, I mean, this abundant and this difficult to make. That audience is our primary concern, and we want to bring something to them that is a completely different lane than what they've had before, but we're doing it in a completely uncynical fashion. This place is real to us. And we will bring a lot of things to that community that we hope they're really interested in, and we hope they really appreciate it, and we hope they really appreciate the passion that we've tried to make it real. At the same time, it's no secret their partner, their boss, their girlfriend, their boyfriend, their mother, their father. A lot of people that are Star Wars adjacent or Star Wars averse. [They] should be able to watch our show. Our show is designed that this could be your entry point to Star Wars. You could watch our 24 episodes, that could be your way in. We're doing a show that does not require any prior knowledge whatsoever to get involved."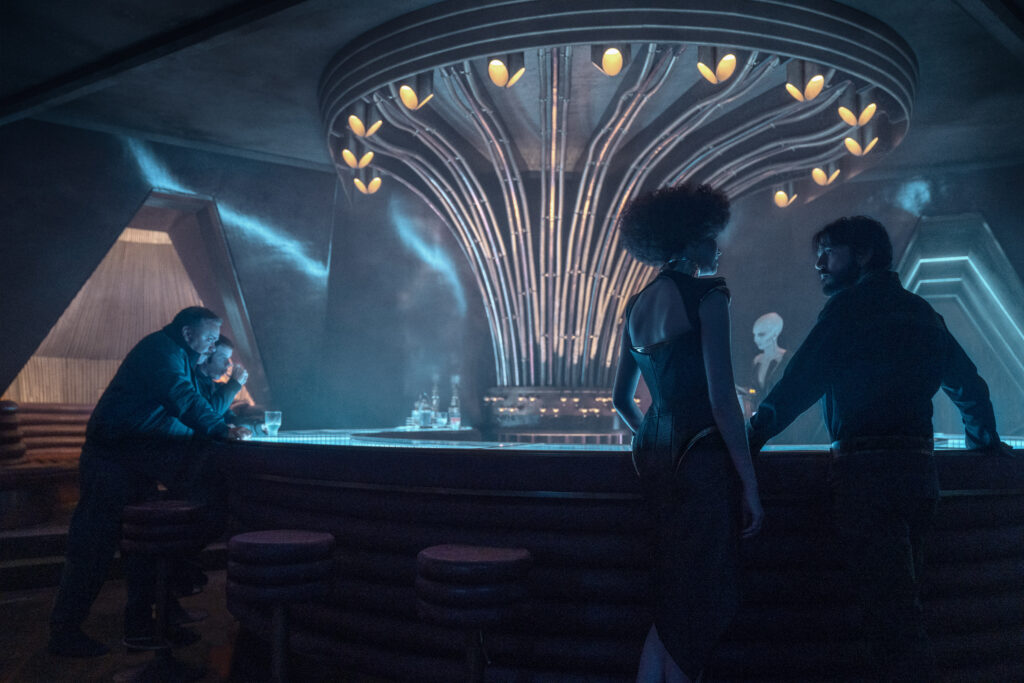 That's a tall order, but in listening to the creator and his cast, one thing seemed to resonate: they felt their story was timely for the here and now. They talked about fascism, oppression, and revolution. That's something Star Wars in the Disney era hasn't quite grabbed hold in the way Lucas' Star Wars stories tackled relevant sociopolitical themes in the original and prequel trilogies. Gilroy appears to want to lean into that side of Star Wars, saying, "can we at the same time bring something that's so intense emotionally and seems so true and is the smallest domestic dramas and the smallest interpersonal relationships that are dropped down in the midst of the epic tectonic revolutionary historical moments where people have to make huge decisions? Can we attract another audience that's interested in that as well? Can we marry those two things together? That's the gamble."
The first three episodes of Andor premiere September 21st on Disney+, with a single episode each Wednesday to follow. Check out our press day highlight episode over at Fangirls Going Rogue and hear directly from Tony Gilroy, Diego Luna, Genevieve O'Reilly, Denise Gough, Kyle Soller, and Adria Arjona.