Kay Talks Solo on Nerd Lunch Podcast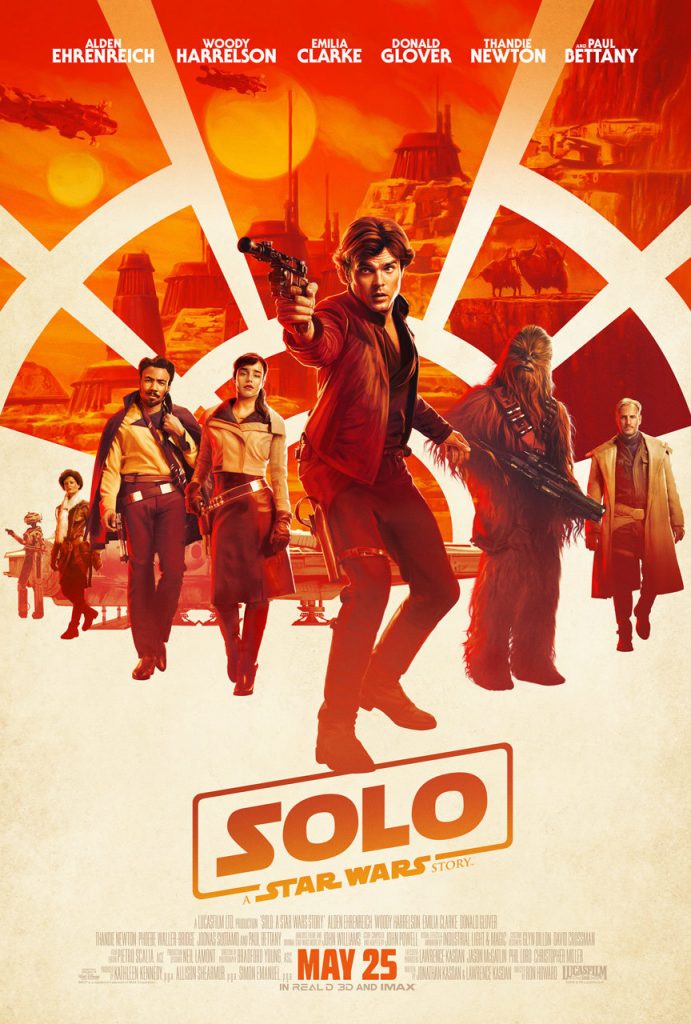 A year after they met to discuss The Last Jedi, Nerd Lunch's Star Wars panel reconvenes to compare notes on Solo: A Star Wars Story.
Our feelings going into this one differed – from pre-existing Han Solo love and hope to uncertainty and weariness from Star Wars burnout.
Listen in as we dive through characters new and old, the story, the wormhole of changing perspectives on droids, and what we'd like to see in the future from Star Wars anthology movies.
You'll find Nerd Lunch Episode 323 – Solo: A Star Wars Story Drill Down on iTunes, Stitcher, Google Play, and Libsyn as well as embedded below.
The article I where I expand on some of the points mentioned in this episode can be found here: The Good, The Bad, and The Less Than Great Choices – Looking at the Ladies of Solo: A Star Wars Story. And Kylo Ren's movie review I referenced is on YouTube.
Looking for more of my Nerd Lunch episodes?
Check out my appearance list on the Nerd Lunch website or the Nerd Lunch tag here.

She grew up wanting to be an astronaut. After seeing Star Wars, she wanted to be Princess Leia, Han Solo, and an astronaut. Life's taken her on a bit of a different path, but she's okay with that.

Kay is FANgirl's resident geek fashion expert and co-host of the Hyperspace Theories podcast. She reviews books and movies for the site with a heart for storytelling and a mind that likes to analyze. Kay's been a guest on various podcasts sharing her love and knowledge of storytelling, film-making, fashion, and of course, Star Wars.

Most days are filled with her work as a creative services professional - designing websites & branding, photographing, voice acting, editing, and more. Kay spends the little bit of free time she has reading, costuming, and, of course, making pew pew noises. She would pick up more jobs and hobbies if she was a Time Lord.