Kay Talks Solo on Nerd Lunch Podcast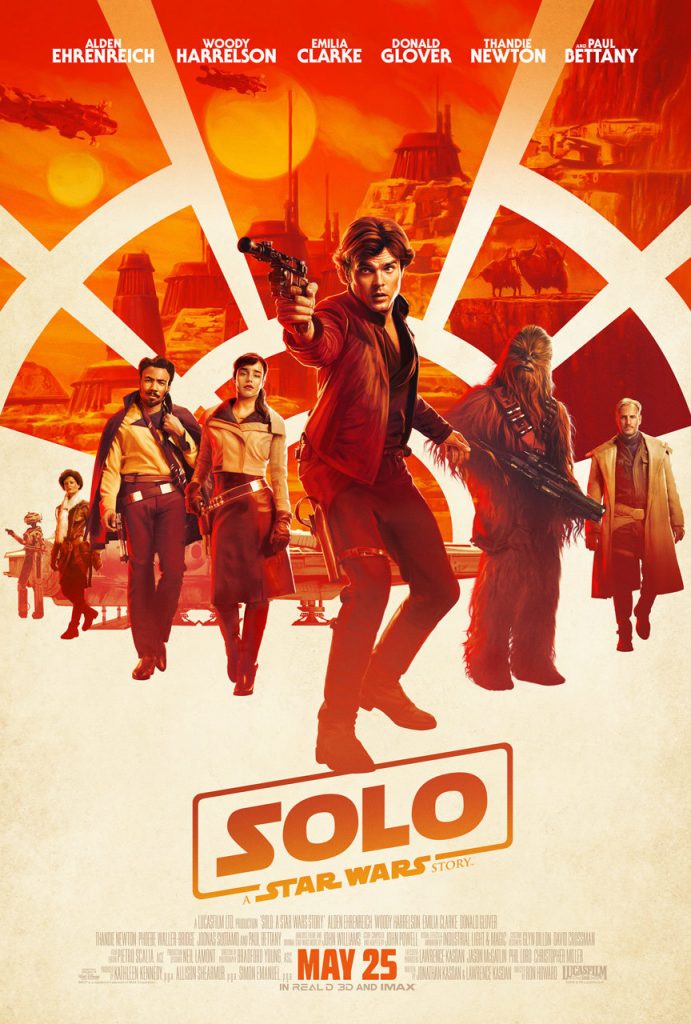 A year after they met to discuss The Last Jedi, Nerd Lunch's Star Wars panel reconvenes to compare notes on Solo: A Star Wars Story.
Our feelings going into this one differed – from pre-existing Han Solo love and hope to uncertainty and weariness from Star Wars burnout.
Listen in as we dive through characters new and old, the story, the wormhole of changing perspectives on droids, and what we'd like to see in the future from Star Wars anthology movies.
You'll find Nerd Lunch Episode 323 – Solo: A Star Wars Story Drill Down on iTunes, Stitcher, Google Play, and Libsyn as well as embedded below.
The article I where I expand on some of the points mentioned in this episode can be found here: The Good, The Bad, and The Less Than Great Choices – Looking at the Ladies of Solo: A Star Wars Story. And Kylo Ren's movie review I referenced is on YouTube.
Looking for more of my Nerd Lunch episodes?
Check out my appearance list on the Nerd Lunch website or the Nerd Lunch tag here.