Star Wars: Women of the Galaxy Reviewed
It all started with Princess Leia and now 41 years later she's joined by 74 more female characters in Star Wars: Women of the Galaxy. Written by Amy Ratcliffe and featuring art from 18 female and non-binary artists the book pays tribute to characters that range from heroes to villains. They're mothers, artists, pilots, archeologists, mechanics, Force entities, scavengers, and more. And while those included in the book are thankfully not an exhaustive list, they're a good place to start.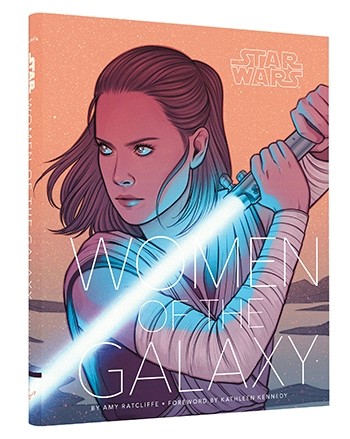 If you're new to the galaxy of Star Wars, Women of the Galaxy could be a pleasant although sometimes a bit spoilery of an introduction. If you've been familiar with the stories for a while it can be a good place to revisit favorites, learn about characters from media you're less familiar with, and/or finally see some of the ladies of Star Wars officially depicted visually for the first time. There's even a few shown in ways you may not have ever seen them before such as Phasma on her home planet before the First Order.
Lucasfilm President Kathleen Kennedy's foreword sets the tone for the rest of the book as it emphasizes the importance of women in Star Wars occupying a range of roles. The entries themselves lean matter-of-factly in the realm of a mini essay, giving you a look at the character but not necessarily everything you could know about them. Featuring both in-universe and production info several also include a quote from someone who has portrayed or otherwise had a hand in creating the character. And since the book is arranged alphabetically by first name it's nice to see the big names of the older and more recent movies right alongside characters who have primarily been found in books, TV, comics and video games.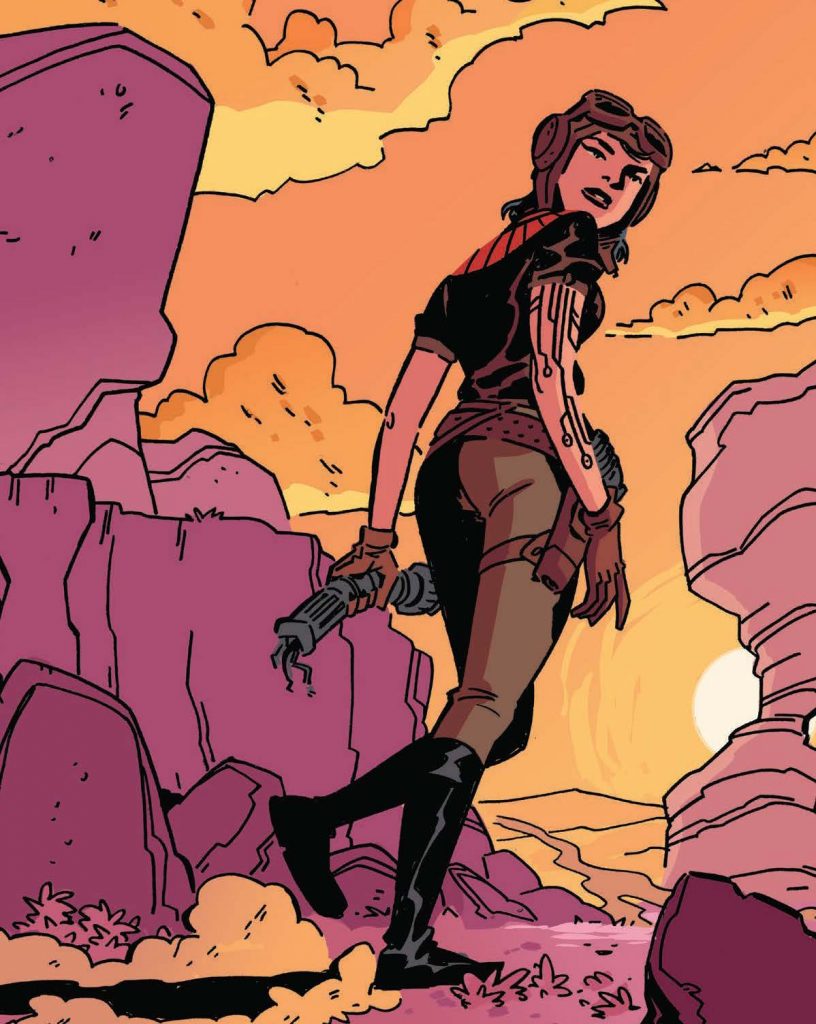 Star Wars: Women of the Galaxy is beautifully designed. From the stunning Rey and Leia front and back cover art done by Jen Bartel to the page layouts and the use of character names in Aurabesh as a dividing line, the book looks monumental and modern at the same time. But my favorite part of all is all the art it contains. After so many years of being used to seeing women's Star Wars art mostly existing only in the fan realm, Women of the Galaxy is like a fan art collection dream come true.
There's 100 pieces of art in this book and they were all created especially for it. The artists styles differ but letting artists make more than one piece keeps a overall cohesive look as you flip through the pages. From the drama of Christina Chung's illustration of Rey with a lightsaber in the snow to the certainty in Jennifer Aberin Johnson's depiction of Sana Starros walking towards the viewer to the mischievousness of Annie Wu's representation of Doctor Aphra, there's a real sense of how different all these female characters are while still being a force themselves.
Holding this hefty, hardcover, 232-page book and being able to see so many women of Star Wars in one place makes it all the more tangible and thus all the more powerful. Probably best savored a few entries at a time, Women of the Galaxy can make a fine addition to your Star Wars bookshelf.   
Star Wars: Women of the Galaxy is out now from Chronicle Books in hardcover.
A 3 notebook set featuring art of Rey, Leia, and Ahsoka from the book is also available. 
Art provided by Chronicle Books. Please do not repost. The publisher also provided FANgirl with a copy of the book for review. As usual opinions are my own.
Find this review helpful? Say thanks with a coffee on Ko-Fi.