Galactic Nights: Food, Drinks, and Fun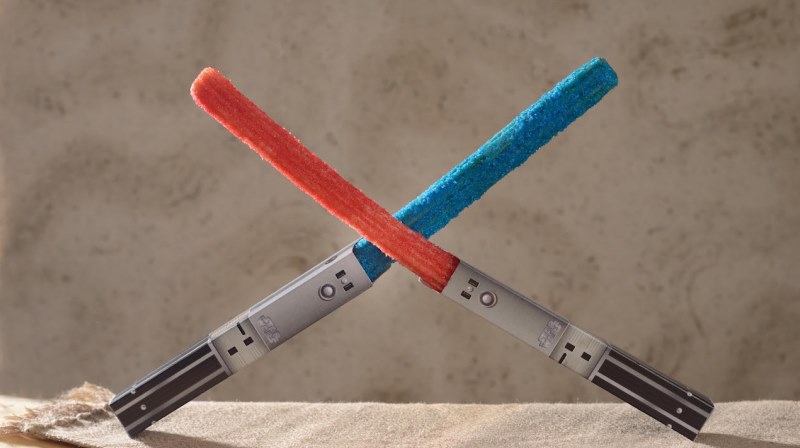 The first ever Galactic Nights, hosted at Disney's Hollywood Studios during Celebration Orlando 2017, was an event to remember. The second iteration will be held December 16, 2017, to celebrate the launch of Star Wars: The Last Jedi. Although the Galaxy's Edge preview panel and the updated Star Tours ride will be highlights of the evening, the food should not be overlooked. Here is a preview of some of Tricia Barr's favorites, after an early tasting offered to media.
1) Lightsaber Churros
Disney Parks have the best churros. Getting to choose your side – Sith or Jedi – and duke it out while munching on a favorite snack takes this treat up to the next level.
2) Ribeye Steak Puff
The ribeye steak puff was hands down my savory favorite. Crafted for a nerfherder on the run, this dish is one worth trying. Beware of Wookiees who may want to wrestle you for it!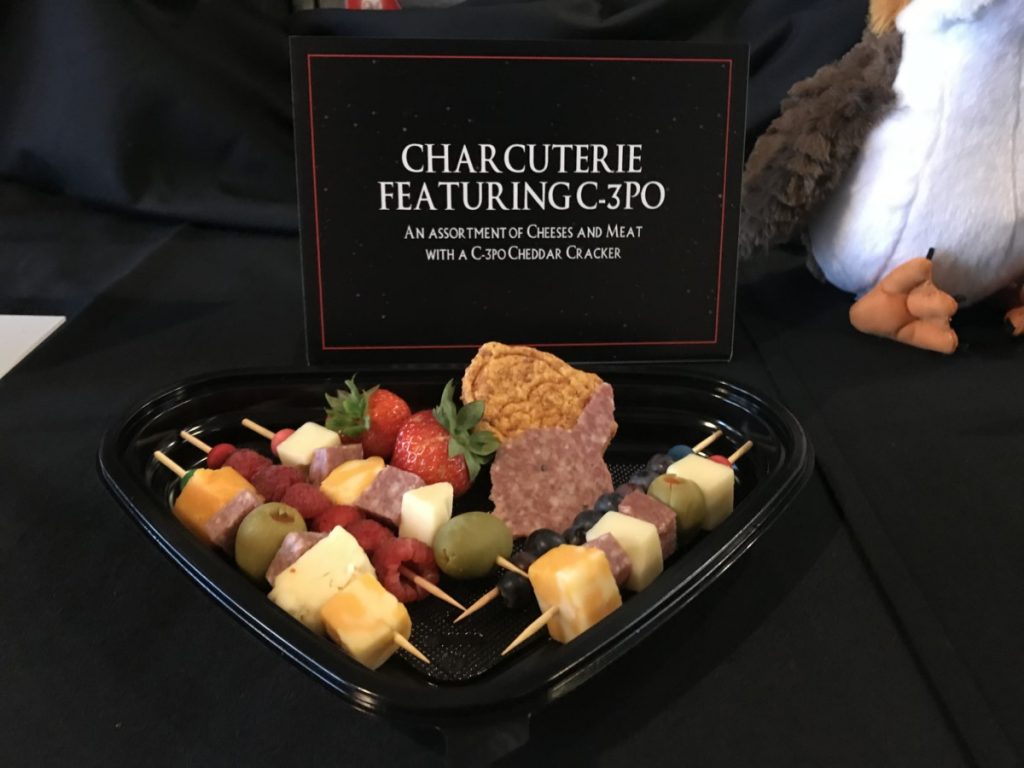 3) C-3PO Charcuterie
Charcuterie boards make great nibbling food when stopping at the cantina for a cold drink. Biscuits in the shape of Threepio's head take you back to the Bespin days.
4) Jettison Juice
A refreshing watermelon lemonade topped off with a Death Star glow cube, this drink hit the spot. Remember Alderaan.
5) Light and Dark Side Eclairs
While churros make a tasty snack, the eclairs feel like a sumptuous dessert. The light side vanilla was sweet and airy. The dark side has a heavy taste of chocolate that calls to you.
A Galactic Tasting package is available with reserved seating for "Inside the Saga: A Galaxy in the Making," located at the Epic Theater.
Related links: