LEGO Star Wars: The Freemaker Adventures Returns This Week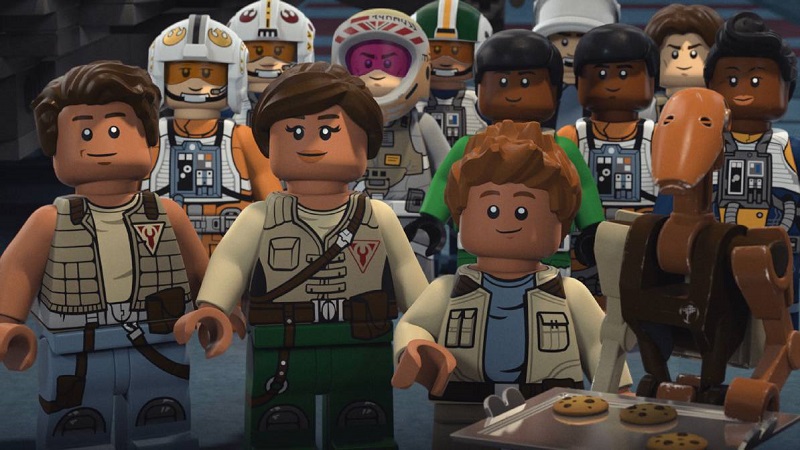 After a special premiere of the season-opening two episodes back on June 17, the remainder of Season Two of LEGO Star Wars: The Freemaker Adventures will be unfurled at the beginning of August. New episodes air at 7:00 a.m. ET/PT on DisneyXD during the first three weeks of the month, running from July 31 through August 16. The release schedule for the eleven new episodes includes Monday to Thursday the first two weeks and Monday to Wednesday the week of the season finale. For those who prefer seeing it on a calendar, check out the helpful visual aid created by our friend Johnamarie Macias from The Wookiee Gunner and the Freemaker podcast Star Scavengers.
As we get ready to binge-watch the next round of LEGO hijinks, check out this new clip courtesy of Lucasfilm, featuring Rowan Freemaker and his new nemesis, M-OC:
The Season Two synopsis provided by Lucasfilm describes the adventures ahead:
At the end of the first season, the Freemaker family found a new home with the Rebel fleet. Their new circumstances bring them face to face with brutal Imperial forces, desperate Hutts, conniving Sith Lords, and the Emperor's latest plaything, M-OC, a terrifying hunter droid who continually modifies himself to fit any occasion. In response to these threats, Rowan's powers grow and strengthen until he has a vision of a sleek, invulnerable ship that can save the Rebellion and stop the Empire in its tracks – the Arrowhead. The catch is, the Arrowhead is a ship only Rowan can build. Once again, it's up to the youngest Freemaker to save the galaxy.