Star Wars Celebration Europe 2016: Lucasfilm and the Art of Storytelling

Sunday at noon on the Galaxy Stage, David Collins hosted a Star Wars Celebration Europe panel with the unassuming title "Lucasfilm: The Art of Storytelling" but that, in the end, Dave Filoni called "the most important one you could come to all weekend long." Not for the spoilers revealed or the secrets disclosed, or even the peeks behind the curtain at the making of the Star Wars franchise that the discussion provided. Rather, the power of the panel came from its affirmation that the individuals leading the various divisions of Lucasfilm, who bear the responsibility for shaping the future of the franchise both in the story universe and in our own galaxy, are as deeply devoted fans of Star Wars as the attendees of Celebration. For a saga founded in the promise of hope, what better hope could fans find for the future of Star Wars than that?
Without a doubt, the panel offered an all-star lineup of Lucasfilm's leadership:
Lynwen Brennan, Executive Vice President & General Manager (Lucasfilm) and President (Industrial Light & Magic)
John Knoll, Chief Creative Officer (ILM)
Kiri Hart, Senior Vice President, Development (Lucasfilm)
Rob Bredow, Chief Technology Officer (Lucasfilm)
Vicki Dobbs Beck, Executive-in-Charge (ILMxLAB)
Dave Filoni, Executive Producer & Supervising Director, Star Wars Rebels (Lucasfilm)
Douglas Reilly, Head of Games (Lucasfilm)
Matthew Wood, Supervising Sound Editor (Skywalker Sound)
A number of themes ran through the panel's discussion. One was the importance of story. For all the impact of the groundbreaking special effects, iconic music, and memorable scenes, ever since A New Hope the emotional heart of Star Wars always has come from its characters and their triumphs and tragedies. From movies and television to comics and games, all aspects of the franchise are driven by story. Another theme, inspired by George Lucas, is the constant push to innovate, to find new ways to tell stories, and to deliver an experience the audience has never seen before. Finally, and perhaps most importantly, the commitment to making every Star Wars story or product the best it can possibly be.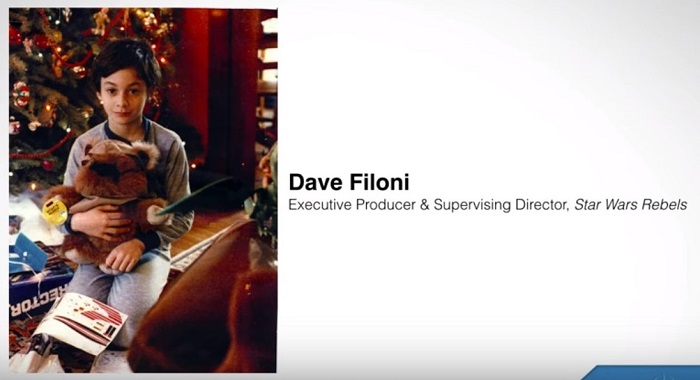 In addition, it was clear from start to finish that each of the panelists is a lifelong, dedicated Star Wars fan. Now that the baton has been passed from George Lucas to a new generation of leaders for the franchise, Star Wars is in the hands of individuals who value its significance as highly as any fan beyond the company's walls. That was why Filoni, in summing up this point in his concluding remarks, believed the panel was so important to the goal of Star Wars Celebration. Just as fans came to the convention to honor their love for Star Wars, so too the leaders at Lucasfilm came to demonstrate their understanding that nothing in Star Wars is possible without the fans and their passion for the franchise.
Going to the movies? Here is how you can support FANgirl Blog: Guarantee the Perfect Movie Night with Fandango