Taking Off The Mask: "Blood Sisters" Shares More Of Sabine's Story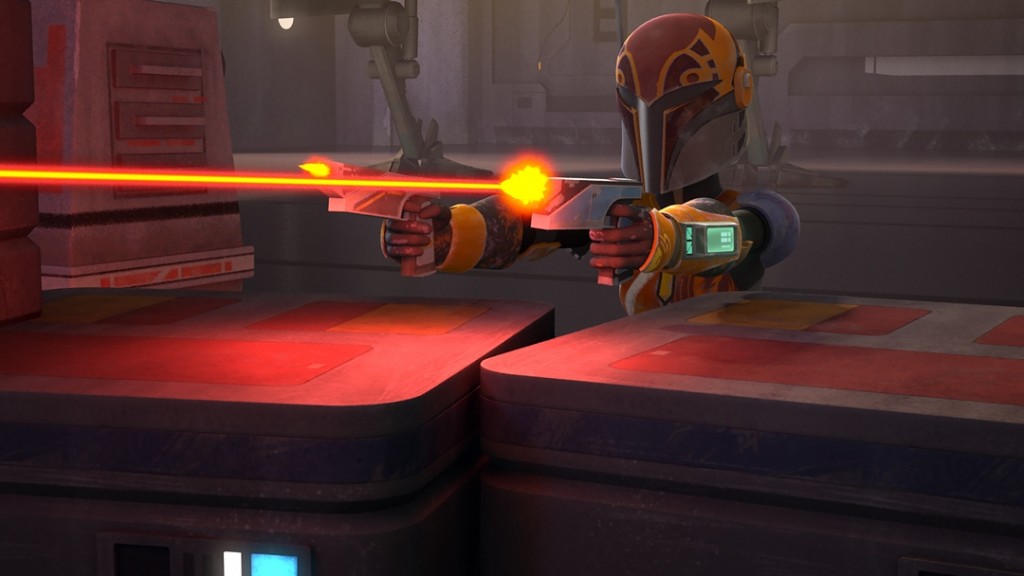 Following on the heels of last week's stellar "Wings Of The Master" featuring Hera Syndulla, tonight's episode of Star Wars Rebels will explore the backstory of Mandalorian Sabine Wren. In my Fangirls Going Rogue interview with voice actress Tiya Sircar this summer, she promised we would learn more about her character. Dave Filoni doubled down on that promise in the Star Wars Rebels press conference in Los Angeles.

With the  ladies featured on Star Wars Rebels during the full-court press of the Girl Power campaign for The Force Awakens, there seems to be some synergy between the television show and the movie marketing. About tonight's episode "Blood Sisters:"
Sabine is assigned a mission to escort a courier of secret information vital to the rebel cause to a rendezvous point.  The task is quickly complicated by the arrival of Sabine's old friend and partner, Ketsu, who is looking to collect the bounty on the courier.

Learn more about Sabine's mysterious backstory when bounty hunter Ketsu is introduced in an all-new episode of "Star Wars Rebels" airing WEDNESDAY, NOVEMBER 18 (9:30 p.m., ET/PT) on Disney XD.