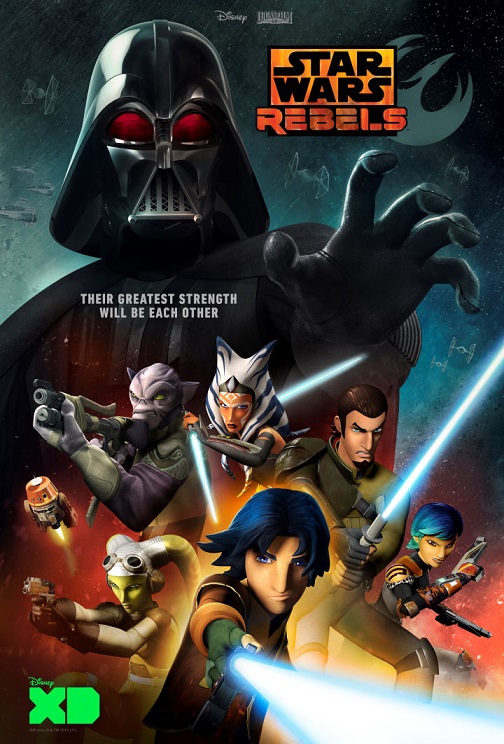 October brings us even closer to The Force Awakens, including more issues of Marvel's "Journey to The Force Awakens" mini-series Shattered Empire by Greg Rucka.
---
GeekGirlCon 2015 – This year's convention takes place October 10-11 in Seattle. Like last year, FANgirl contributors will be participating on a pair of panels on topics near and dear to the blog: Star Wars and the Heroine's Journey. Look for previews before the con, and recaps after.
---
Star Wars Rebels Returns – After the one-hour premiere of "Siege of Lothal" in the summer, the regularly scheduled episodes of Star Wars Rebels begin October 14th. The first two feature the return of Captain Rex and his friends as they work with the crew of the Ghost to fight the forces of the Empire.
---
Here are a few of the other things we're looking forward to in October:
New Star Wars Comics
Shattered Empire #2 – October 7th
Lando #5 – October 7th
Darth Vader #10 – October 7th
Star Wars #10 – October 7th
Shattered Empire #3 – October 14th
Chewbacca #1 – October 14th
Shattered Empire #4 – October 21st
Darth Vader #11 – October 21st
Chewbacca #2 – October 21st
Star Wars #11 – October 21st
Kanan #7 – October 21st
New Movies
The Martian – October 2nd
Pan – October 9th
Bridge of Spies – October 16th
Television Series Premieres
Sleepy Hollow – October 1st (Fox)
The Good Wife – October 4th (CBS)
The Flash – October 6th (CW)
Arrow – October 7th (CW)
Supernatural – October 7th (CW)
The Vampire Diaries – October 8th (CW)
The Originals – October 8th (CW)
Star Wars Rebels – October 14th (DisneyXD)
Supergirl (series premiere) – October 26th (CBS)
Grimm – October 30th (NBC)
Latest posts by Administrator
(see all)