Heroine's Journey Panel at GeekGirlCon 2015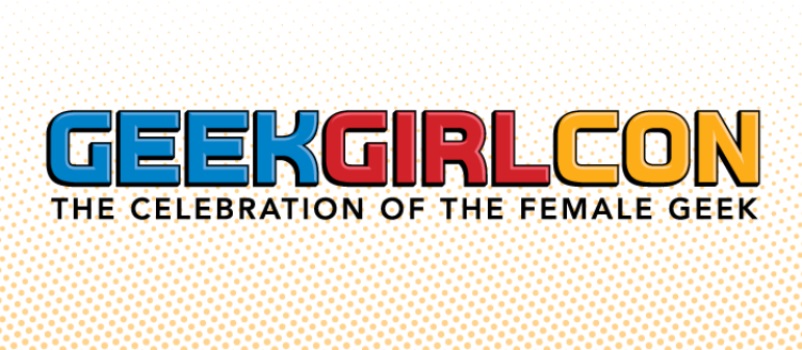 After last year's standing-room-only attendance and fabulous panel discussion, we're back again at this year's GeekGirlCon with another panel on the Heroine's Journey on Saturday, October 10.
The Heroine's Journey: Female Leads On the Rise

Time: 3:00 PM – 3:50 PM

Location: RM301

In the year since the last GeekGirlCon alone, geek genre stories with female leads have only grown more prominent. The Hunger Games: Mockingjay Part 1 surpassed the acclaimed Guardians of the Galaxy in the 2014 box office, and solo movies starring Wonder Woman and Captain Marvel are in development. Comics like Ms. Marvel, Spider-Gwen, and Silk have sales exceeding numerous traditionally popular titles. Television's Agents of S.H.I.E.L.D. revealed itself to be a superheroine origin story. This December, Star Wars: The Force Awakens appears poised to launch another heroine's path to adventure. The panelists will discuss the distinguishing aspects of the Heroine's Journeys created for protagonists like Katniss Everdeen, Kamala Khan, and Skye / Daisy Johnson, as well as looking ahead to what might be in store for Carol Danvers, Rey, and other heroines.
In addition to Tricia and B.J. from FANgirl, Alan Kistler and Jennifer Stuller return for this year's panel.
---
Alan "Sizzler" Kistler is a comic book historian and geek consultant who writes for many prominent online sites, including The Mary Sue. He is the New York Times bestselling author of Doctor Who: A History (2013) and The Unofficial Game of Thrones Cookbook: From Direwolf Ale to Auroch Stew! (2012), among other books. You can find him at his website and on Twitter.
Jennifer K. Stuller is a feminist pop culture historian who wrote Ink-Stained Amazons and Cinematic Warriors: Superwomen in Modern Mythology (2010) and edited Fan Phenomena and Buffy the Vampire Slayer (2013). (Tricia reviewed Ink-Stained Amazons at FANgirl Blog in 2011.) She is also one of the founders of GeekGirlCon. You can find her at her website and on Twitter.