Not that me geeking out about things I love is anything new, but I finally made my first appearance on Steve Glosson's Geek Out Loud podcast. I say finally because Steve had asked me during our recordings of Disney Vault Talk's Rebel Yell if I'd come on his other show and we eventually made it happen. Yay!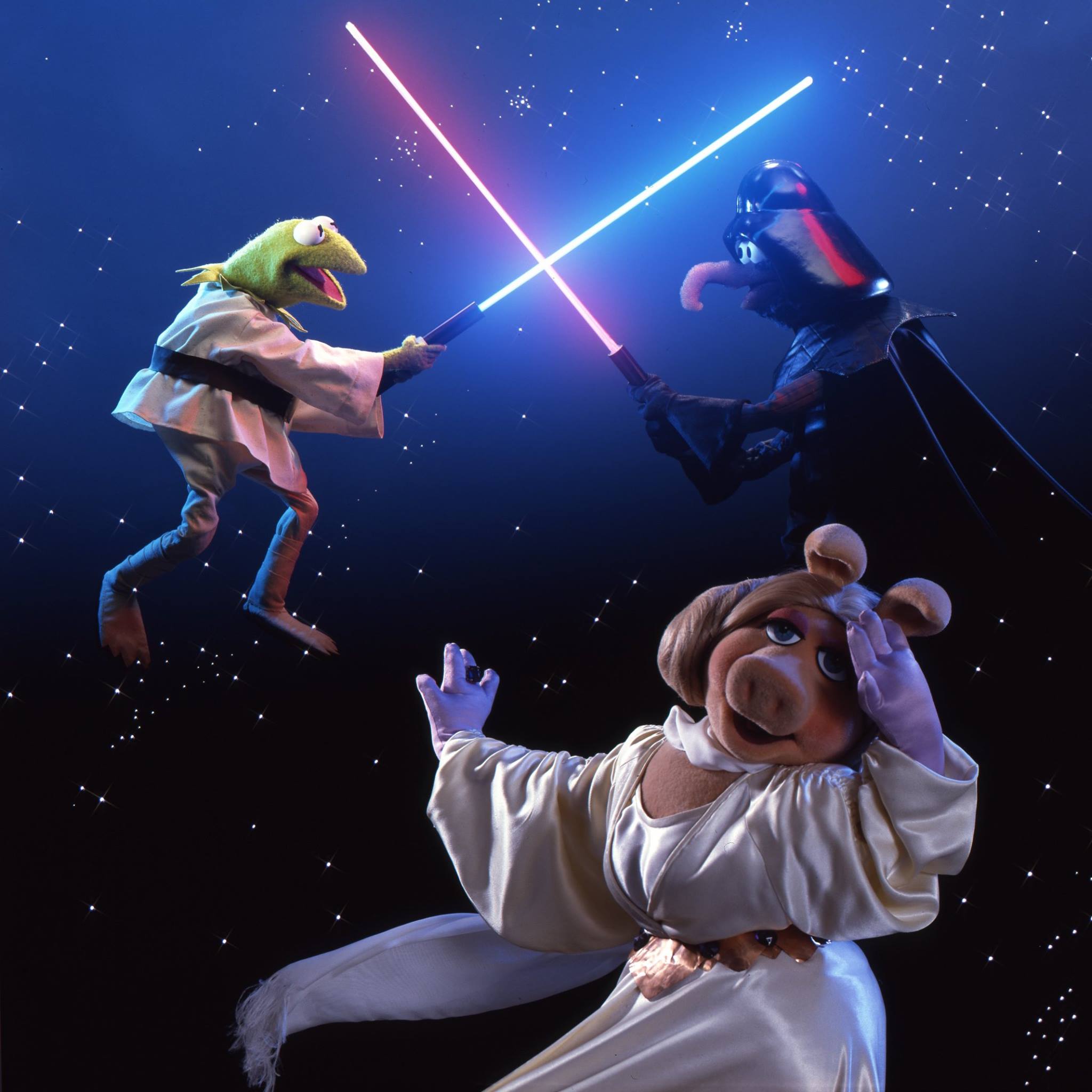 In this episode we respond to some listener emails, which leads to talk about Star Wars Rebels, Star Wars Celebration, BB-8, and Avengers: Age of Ultron. Then we got into a discussion about The Muppets and Star Wars. I've been on podcasts before talking about one or the other but it meant a lot to get to talk about both topics in one place. I cannot remember a time without The Muppets in my life and Star Wars came along not too far behind. They're both played a part in shaping who I am today. Better yet, both franchises have a lot of meaning for Steve too.
Of course the new Muppet TV show came up as well as my cosplay of Rey from The Force Awakens. And while Muppets in Space does get a mention, we actually do not discuss the Mark Hamill episode of The Muppet Show. Clearly we're saving that for next time.
From the show notes:
Kay from Fangirl Blog and Hyperspace Theories joins Steve to have a good old fashioned Geek Out session. The two talk everything from Space Travel to The Muppets. This is where the fun begins.
You can also find Geek Out Loud on iTunes.
---
Kay grew up wanting to be an astronaut. After seeing Star Wars, she wanted to be Princess Leia, Han Solo, and an astronaut. A voice actor, photographer, and artist who also consults in communications and marketing, Kay spends the little bit of free time she has reading, reviewing, and, of course, making pew pew noises. She would pick up more jobs, hobbies, and fitness routines if she was a Time Lord. You can follow her on Twitter.