Linda Interviews Ryder Windham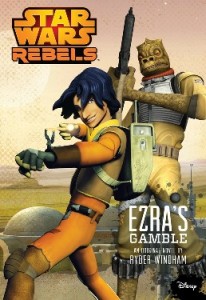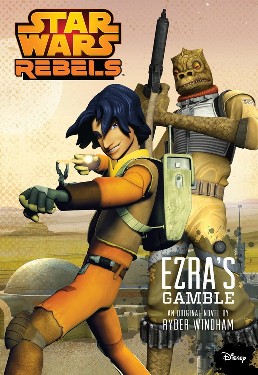 I first met Ryder Windham at Star Wars Celebration VI in Orlando in 2012. Ryder was doing a panel presentation and he was talking about the Chiss. Later I had a chance to chat with him, and we talked about a myriad of topics. Not only has Ryder written a prodigious number of books, comics, manuals, and guides, he teaches classes for writing and drawing comics and also character design at Rhode Island School of Design Continuing Education. He is passionate about donating blood; as a physician, I've witnessed many lives saved by that kind of generosity.
I've wanted to interview him for FANgirl ever since. I was really thrilled when he agreed to discuss writing, organizing blood drives, and his latest Star Wars book, Ezra's Gamble. I hope you enjoy reading his interview as much as I enjoyed interviewing Ryder.
Click onward to read the full interview.
---
Linda has been a Star Wars fan from the time she saw Episode IV in the theatre with her parents and insisted on being Han Solo while playing with the neighborhood kids. She's now a fangirl who splits her time learning to twirl a bo staff like Ray Park, jumping horses, writing fanfic she dreams up on her commute to work, and spending time with her husband and their own feisty Padawan version of Ahsoka. She can be reached at Linda.HansenRaj@gmail.com and on Twitter.