Fangirls Around the Web: August 24, 2014
Fangirls Around the Web is a bi-weekly series that spotlights fangirls and their heroines – real and fictional – found on the web.
Club Jade pointed to this fantastic post by Janelle Asselin at Bitch Media: "How Big of a Problem is Harassment at Comic Conventions? Very Big." It's very cool, then, that New York Comic Con has asked The Mary Sue to help draft its harassment policy.
FANgirl Contributor Kay passed along E! Online's link to the hilarious video of five-year-old Marvel fangirl Mia Grace demolishing the stars of Guardians of the Galaxy at Marvel trivia on Jimmy Kimmel.
Pamela McClintock at The Hollywood Reporter analyzes "Box Office Gender Gap: Why 'Lucy' Conquered 'Hercules'." THR has been tackling the relationship between female consumers and the entertainment industry. This week Graeme McMillan wrote a piece "What is Marvel's Problem with Women?" What Disney and Marvel executives should be asking themselves is whether a limited edition variant cover created by a known pornographic artist is worth all the bad press?
Just a couple days remain to support the comic Kickstarter for Flesh of White from Inverse Press. Erica Heflin and Amanda Rachel do fantastic work, and FANgirl contributor Mary Sheridan is a big fan.
Eliana Dockterman at TIME writes about "The Rise of Fangirls at Comic-Con."
"The community of women who are interested in these things are becoming more vocal thanks to things like Twitter and Tumblr," says Jeanine Schaefer, an editor at Marvel who has worked on titles like She-Hulk and the all-female X-Men series. "It's not that they're suddenly here. It's that they're suddenly more visible."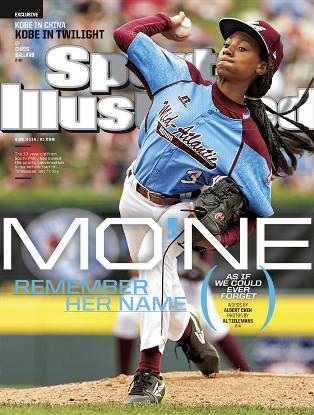 NPR reports on the awarding of the Fields Medal to Iranian mathematician Maryam Mirzakhani, the first woman to win the highest honor in the discipline.
Courtesy of FANgirl contributor Priya Chhaya, Alyssa Rosenberg at The Washington Post asks "Geek culture is dominant, so why are so many of its fans still so angry?"
Dorothy Pomerantz at Forbes discusses "The Woman Behind 'Guardians Of The Galaxy' – Nicole Perlman."
Superstar pitcher Mo'ne Davis became the first Little League World Series participant to make the cover of Sports Illustrated.
Lisa Granshaw at The Daily Dot profiles Amy Beth Christenson and Andrew MacLaine, the winning designers in Her Universe's geek couture fashion show at San Diego Comic-Con.
For Doctor Who fans, Her Universe unveils new apparel. The most recent Her Universe Fangirls of the Day are: Bryanna, Krystle, Taylor, Jenn, Kristy, and Ariel.
---
For updates on all things FANgirl follow @FANgirlcantina on Twitter or like FANgirl Zone on Facebook. At times she tries the Tumblr.
Tricia Barr's novel, Wynde, won the 2014 Independent Publisher Book Award Gold Medal for Best Science Fiction/Fantasy/Horror Ebook. She was also part of Silence in the Library's successful all-female creator science fiction and fantasy anthology Athena's Daughters, which is available now. For excerpts and tales of her adventures in creating a fictional universe, hop over to TriciaBarr.com.