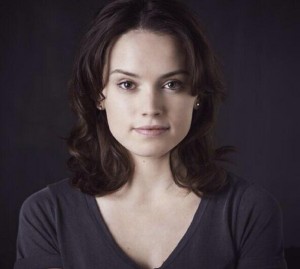 May is always an exciting month for Star Wars, and 2014 promises to be no exception. With big news already announced and the filming of Episode VII set to begin, it's already underway!
---
Star Wars Weekends – The annual event at Disney's Hollywood Studios in Florida takes on even more significance this year. It will feature the first appearance by Mark Hamill, and only weeks after he was confirmed as a member of the Episode VII cast. We'll also get to meet many of the voice actors from the upcoming television series Star Wars Rebels, and some old favorites will return. As usual, FANgirl will have reports from the event.
---
Episode VII and the Future of Star Wars – With the cast of the next Star Wars movie announced just before the start of the month, no doubt much more news is in store for May. We'll also have blog posts discussing the announcement of four more Star Wars novels, the role of the Story Group in shaping the future of the franchise, and thoughts on the cast members revealed so far.
---
Fangirls Going Rogue – This month's episode features an interview with Vanessa Marshall, the voice of the Twi'lek captain Hera Syndulla on Star Wars Rebels, and tips from Tricia and Teresa for making Star Wars Weekends the best experience possible.
---
Here are a few of the other things we're looking forward to in May:
New Star Wars Comics
Star Wars #17 – May 14th
Darth Maul: Son of Dathomir #1 – May 21st
The Star Wars #8 – May 28th
Legacy #15 – May 28th
Rebel Heist #2 – May 28th
New Movies
The Amazing Spider-Man 2 – May 2nd
Godzilla – May 16th
Million Dollar Arm – May 16th
X-Men: Days of Future Past – May 23rd
Maleficient – May 30th
Television Season Finales & Returning Series
24: Live Another Day – May 5th (season premiere)
Once Upon a Time – May 11th
Revenge – May 11th
Castle – May 12th
Marvel's Agents of S.H.I.E.L.D. – May 13th
Person of Interest – May 13th
Arrow – May 14th
Nashville – May 14th
The Big Bang Theory – May 15th
Elementary – May 15th
Grimm – May 16th
The Good Wife – May 18th
Warehouse 13 – May 19th
Supernatural – May 20th
Heroes of Cosplay – May 27th (season premiere)
The Wil Wheaton Project – May 27th (series premiere)
So You Think You Can Dance – May 28th (season premiere)
Latest posts by Administrator
(see all)