Harness Your Inner Scoundrel With Her Universe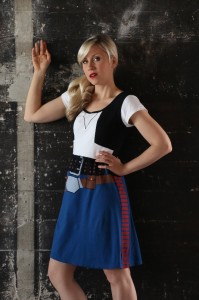 When my Fangirls Going Rogue co-host Teresa Delgado said in April she was excited for Her Universe's Star Wars Weekend merchandise, I whole-heartedly agreed. Last week's reveal of her fashion line was even better than we imagined! My must-have is the Han Solo dress, but that changes from minute to minute. Last year, some of the more popular items sold out in the first couple weeks. No fear, though, as they will show up later in the year. From the press release:
Eckstein, and her business partner, The Araca Group, are particularly excited to offer fans at Star Wars Weekends, for the first time, a new collectible, high-end jewelry line designed at The Sparkle Factory and made in the USA. The first offering, titled the "My Hero Collection," features everyone's favorite droid from the Star Wars franchise, R2-D2. All of these stunning designer pieces are available for under $100 and will debut at Star Wars Weekends and go on sale at www.HerUniverse.com on May 19th.
"R2-D2 is my favorite character in the Star Wars Universe," said Eckstein. "He's my hero because he's always there to save the day throughout the saga. I love jewelry and I wanted higher end Star Warsjewelry that will pass the test of time. I'm proud to debut these beautiful collectibles that were designed at The Sparkle Factory and made in the USA at SWW."
A Star Wars Weekends exclusive is the R2-D2 "My Hero Collection" designer key chain. This uni-sex piece is the perfect gift and collectible. There are only 300 key chains and they are exclusively available at Star Wars Weekends.
Her Universe hit it out of the park this year! Check out the entire line here.
Yesterday, Her Universe announced April's Instagram Fangirl Fashionista, Kim, who won a $50 e-gift card. You can share your fangirl flair using the hashtag @FlauntYourWorld to be eligible for the monthly prize. Visit the Style Board here.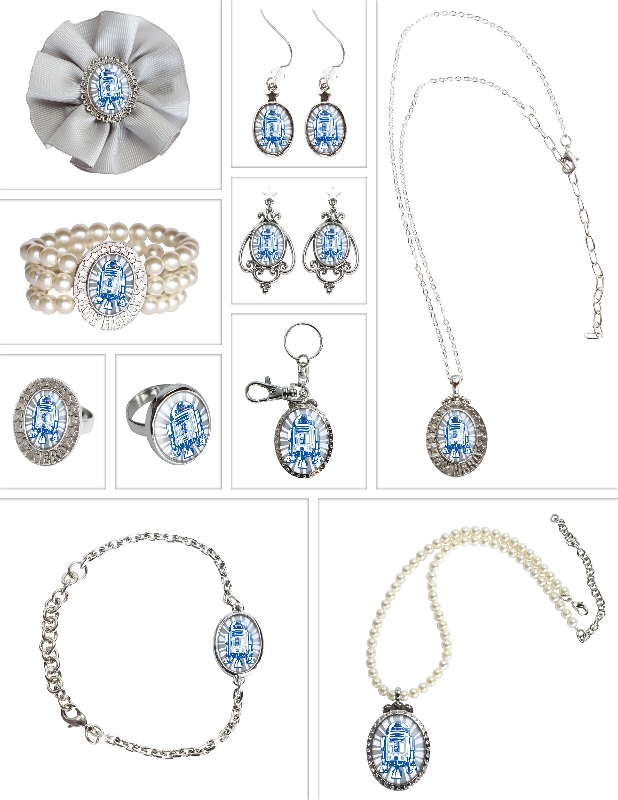 ---
For updates on all things FANgirl follow @FANgirlcantina on Twitter or like FANgirl Zone on Facebook. At times she tries the Tumblr.