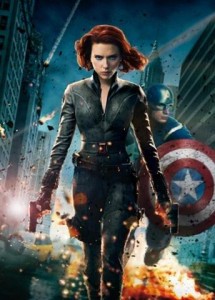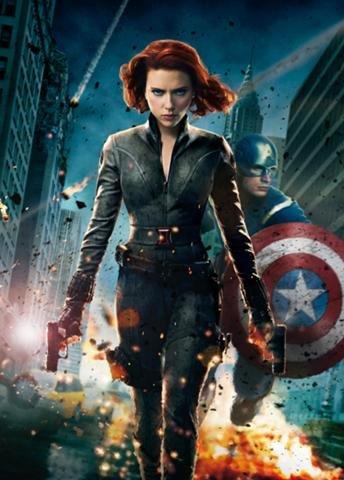 In April spring is in the air, and so is Star Wars excitement. Lucasfilm will be setting up in earnest at Pinewood Studios to start filming Episode VII in May. That means Star Wars Weekends are approaching rapidly, too. Let the anticipation begin!
---
Heroines and Heroes – Black Widow returns to the silver screen alongside Captain America in The Winter Soldier. With very strong early reviews, the movie looks to be poised as another smash hit for Marvel. No doubt we'll have lots to say about this one.
---
Wynde and the Fireheart Series – I have exciting news on the Fireheart series to share this month, too, including a sneak peek at the short story "Mission Accomplished" from the Athena's Daughters anthology.
---
Fangirl Psychology – Clinical psychologist and super fangirl Andrea Letamendi joins us for this month's Fangirls Going Rogue podcast to the discuss everyone's favorite tormented soul from Star Wars, Darth Vader. Teresa and I also talk about Her Universe, the This Is Madness bracket, and Star Wars Rebels ace pilot Hera Syndulla.
---
Here are a few of the other things we're looking forward to in April:
New Star Wars Comics
Star Wars #16 – April 9th
The Star Wars #7 – April 16th
Legacy #14 – April 23rd
Rebel Heist #1 – April 30th
New Movies
Captain America: The Winter Soldier – April 4th
Transcendence – April 18th
Television Returning Shows
Continuum – Friday, April 4th on Syfy
Game of Thrones – Sunday, April 6th on HBO
Warehouse 13 – Monday, April 14th on Syfy
Latest posts by Administrator
(see all)