Fangirl Chat: Story Group Diversity as Kanan and Ezra join Rebels
One Fangirl Chat wasn't enough this week with all the exciting Star Wars Rebels news over the last few days. After the announcement that Freddie Prinze, Jr. will voice the "cowboy Jedi" character Kanan, Teresa and I had to get out our headsets and talk about it. (After our fangirl flailing, of course.) We also discussed the accompanying Rebels article at USA Today, and a subsequent interview with executive producer Greg Weisman at IGN. As always, Teresa and I had opinions, including some different points of view on diversity, but we listened and shared in a way that we hope shows fans it is possible to agree to disagree. Important to both of us was that we saw three female creators in the Kanan announcement featurette,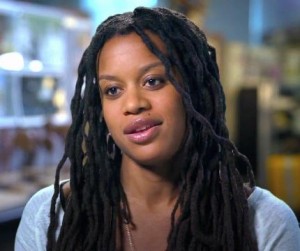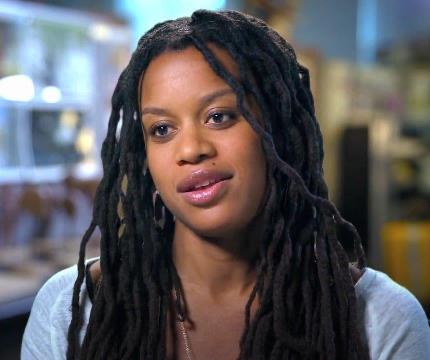 including creative executive Rayne Roberts, concept artist Amy Beth Christenson, and line producer Athena Yvette Portillo.
Today fans were introduced to another new character by TV Guide, the "charismatic teenage con-artist" Ezra. Notice the nice orange hue to his costume, because Teresa and I were particularly excited about all the mentions of orange flightsuits in the previous Rebels article. Voice actor Taylor Gray talks briefly about the character; this continues the trend of The Hollywood Reporter having scooped the casting accurately back in September 2013. Rayne Roberts, along with Dave Filoni and Greg Weisman, discuss the process behind the creation of the character.
Last night LFL webmaster Dan Brooks tweeted that the new company website had gone live. From the corporate team page, Kiri Hart's bio proved insightful.
Kiri Hart has worked in film for more than 20 years as a story analyst, writer, and development executive. In 2012, she helped form Lucasfilm's Story Group, and currently serves as its Development lead.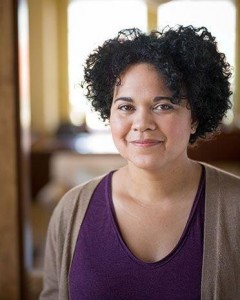 She was mentioned by Dave Filoni in his interview with RebelForce Radio late last year as the lead of the Story Group, but he said her name so quickly it was difficult to make it out. On the Praying the Hours website, her producer page notes that Kiri (formerly Zooper) Hart "has written projects for Universal Pictures, HBO, Showtime, ESPN, NBC, and Lifetime" and "worked as a story analyst and development executive at The Ladd Company, HBO, and The Kennedy/Marshall Company." In a 2004 article at Variety, she is mentioned among a group of high-profile "scribes and filmmakers" who had worked on the Narnia film production prior to Disney's acquisition of that franchise; the Kennedy/Marshall Company had previously had the option on the films based on the children's books.
Update:  In an interview this week with THR, Andrew Millstein was asked about Disney Animation's Story Trust. The Lucasfilm Story Group may not work in exactly the same manner, but the process behind the storytelling likely has been influenced by this model.
When John Lasseter took control in 2006, he ordered some changes, like opening up the floor plan to encourage collaboration. But what deeper changes did he make?

There had to be some structural changes. We went from something at Disney Animation that was executive-driven to more filmmaker-driven. How does the development department work, for example? Does the development group develop ideas and give them to directors, or are you asking directors and writers and story artists to come up with the ideas themselves? It's the latter, and that's a shift. We implemented a structural and process change around our Story Trust, which is like the Brain Trust at Pixar. Our directors and our writers and our heads of story, about 20 people, are all part of the Story Trust. They have a right and a responsibility and an obligation to give honest, direct feedback to each other to help elevate those films. There's collective wisdom that you can bring to bear on the critique of a story in development and production.

How often does the Story Trust get together?

Whenever we need to. Our Story Trust gets together around treatment reads, around table reads, around screenings — every time we screen a film, and we'll screen a film eight times, at least, on its way to the screen.
Undoubtedly, Kathleen Kennedy is putting a different face forward on Lucasfilm's storytelling team. Today Lucasfilm also launched an official Twitter account for its Latin American audience. With that, I'll leave you with the latest episode of Fangirl Chat. Expect more news to come with Toy Fair on the horizon.
One last note: If you look real quick at the end of the Ezra introduction video, you can see a short red-headed woman standing between Taylor Gray and Freddie Prinze, Jr.
---
You can find us as follows:
Twitter:
Fangirls Going Rogue: @FGGoingRogue
Tricia: @fangirlcantina
Teresa: @icecoldpenguin
Email: fangirlsgoingrogue@gmail.com
Facebook: Fangirls Going Rogue
Tumblr: fangirlsgoingrogue.tumblr.com
Instagram: @FGGoingRogue