Catching Fire Hits the Box Office Mark
Last March, The Hunger Games premiered to a $152 million opening weekend that instantly established the franchise as a box-office powerhouse and Katniss Everdeen as a genuine hitmaking action heroine. The bar also was set high for this year's sequel, Catching Fire, with many analysts giving it a chance at becoming the top-grossing movie released in 2013. Whether the marketing campaign, online fan engagement, and ongoing word of mouth could maintain the momentum, though, was no guarantee.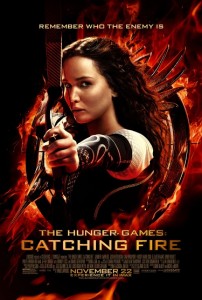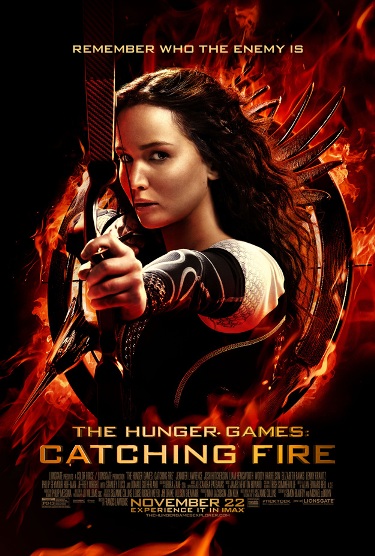 In its opening weekend, Catching Fire delivered on every level. With a domestic gross of $158 million, it exceeded the first film and smashed the previous November record of The Twilight Saga: New Moon by more than $15 million. That total marks the sixth-best opening weekend of all time – pushing The Hunger Games to seventh – and Catching Fire missed becoming the top-grossing non-3D movie by less than two percent (behind The Dark Knight and The Dark Knight Rises). For the year, Catching Fire has the second-best opening (behind Iron Man 3), thoroughly trouncing the third-place film (Man of Steel at $116 million) and other high-profile genre movies (such as Thor: The Dark World at $87 million and Star Trek Into Darkness at $70 million). Like the first movie, Catching Fire garnered an "A" CinemaScore from an audience 50% over age 25 and likely comprised of somewhere between 59% female (per Lionsgate) and 51% female (per CinemaScore). Even more impressive, its overseas opening gross is more than double the first movie's.
In terms of opening weekends, The Hunger Games and Catching Fire have firmly marked the franchise's high prominence on a list otherwise dominated by superhero movies (The Avengers, Iron Man 3, The Dark Knight, The Dark Knight Rises, and Spider-Man 3 make half of the top ten) and falling ahead of all four Twilight movies and seven of the eight Harry Potter films. In total domestic gross, Catching Fire could give its franchise two films in the top twenty, matching only Nolan's Batman pair, Marvel's duo, and Star Wars with that achievement for a series.
Catching Fire still has its shot at topping the year, as well. The success of Iron Man 3, with a $174 million opening and $409 million total domestic gross, exceeded expectations. But The Hunger Games had a total gross of $408 million, so Tony Stark remains well within Katniss' aim – especially if Catching Fire continues to prove that its franchise is more than capable of exceeding expectations, too.
On the fandom side: For those interested in the changes from the book to the movie, Entertainment Weekly has a nice summary. Speaking of changes, the official movie image album on Facebook has been updated today as well. One noticeably missing moment from the movie happened to be one of the earliest images with Finnick and Katniss "training."
(via Box Office Mojo, Wall Street Journal)
---
Tricia Barr took her understanding of brand management and marketing, mixed it with a love of genre storytelling, and added a dash of social media flare to create FANgirl Blog, where she discusses Star Wars, fandom, and strong female characters. She also writes about Star Wars for Random House's science fiction and fantasy blog Suvudu.com and Star Wars Insider magazine and is a contributor for Her Universe's Year of the Fangirl. Her FANgirl opinions can be heard on the podcasts Assembly of Geeks and RebelForce Radio Presents Fangirls Going Rogue.
Tricia is putting the finishing touches on her first novel, Wynde – a military science fiction with a fantastical twist that features heroines Vespa and Gemini. For excerpts and tales of her adventures in creating a fictional universe, hop over to TriciaBarr.com.
For updates on all things FANgirl follow @FANgirlcantina on Twitter or like FANgirl Zone on Facebook. At times she tries the Tumblr.