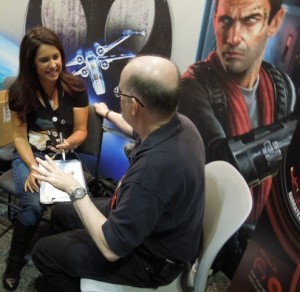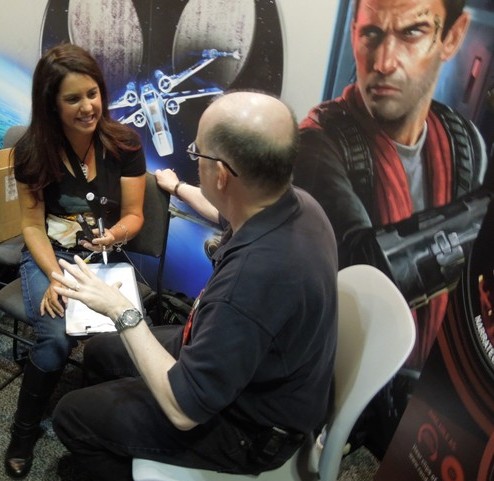 Lex here with this month's preview, too. With Tricia bringing Wynde to its epic finale, the blog is charging toward its own year-end spectacular.
---
Linda's TOR Diary – Linda is still having a great time playing The Old Republic, and she'll be sharing more of her experience with several new posts in her Diary series.
---
Interviews – This month we'll feature Tricia's interview with Tim Zahn at Celebration VI, featuring his upcoming Scoundrels. Also watch for Mary's interview with Camille Paglia about her new book Glittering Images.
---
Year in Review – 2012 has been an incredible year for FANgirl Blog, and we'll be recapping the highlights as the year comes to close.
---
Here are a few of the other things we're looking forward to in December:
New Star Wars Books
Winner Lose All (ebook novella) – December 10th
New Star Wars Comics
Agent of the Empire: Hard Targets #3 – December 19th
Dawn of the Jedi: Prisoner of Bogan #2 – December 19th
New Movies
The Hobbit: An Unexpected Journey – December 14th
Monsters, Inc. 3D – December 19th
Les Miserables – December 25th
New Releases on DVD
The Dark Knight Rises – December 4th
Ice Age: Continental Drift – December 11th
The Bourne Legacy – December 11th
Total Recall – December 18th
Resident Evil: Retribution – December 18th
Latest posts by Administrator
(see all)