Looking Ahead to the Fun at Celebration VI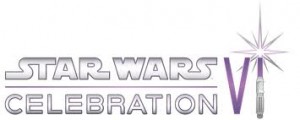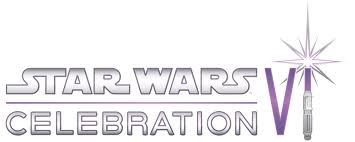 Star Wars Celebration VI officially begins tomorrow, so I thought it would be fun to take a look ahead at the panels, events, and other funs things I'm most anticipating about the convention. I can't believe how packed my schedule looks! You know it's a busy convention when you have to use an Excel spreadsheet to keep track of everything you want to do.
If you're at the convention and see me there, be sure to introduce yourself and say hello.
Panels and Events
Thursday will kick off with a hustle over to the Her Universe booth to make sure I get the R2-D2 charm to add to my complete set of the others, and of course the Mara Jade shirt. I have to support the EU leading ladies! In the afternoon, I'll be attending Ashley's "Bullied" panel; it's a very important topic both inside and outside the fandom, and I want to be sure to give my support. Other panels on my list include the Dark Horse panel to hear more about the Brian Wood Star Wars comic and the new title or two they'll be revealing and Dave Filoni's storytelling panel, since his discussion at Celebration V was so helpful and insightful. And of course I can't miss Ryder Windham's Secrets of the Chiss Jedi panel, now that he's promised Nuru Kungurama a spectacular stunt.
On Friday, the morning begins with the Del Rey panel. After lunch, I'll be interviewing Tim Zahn for the blog. The red carpet event for The Clone Wars Season Five premiere is sure to be spectacular, and the episodes are guaranteed to look amazing on the big digital screen. That night, I'll be dropping by the TFN party to meet up with some old online friends and maybe say hello to a VIP or two.
Saturday is another jam-packed day. I'm really excited to participate in the Her Universe photo shoot – and I'll be bringing along my X-wing shoes, too! This may be the only day that Star Wars in 60 Minutes fits my schedule, so I'm going to try to squeeze it in if I can amid my slate of panels and VIP meetings; I've seen it before and I'd love to see it again. I can't possibly pass up the chance at the evening's big event. I've seen the short version of James Arnold Taylor's one-man show several times at Star Wars Weekends, and the full-length experience can only be better. Not to mention one of my idols, Carrie Fisher!
Sunday may be the last day of the convention, but it's still busy. I'm hoping to learn something in the Writing Comics panel with some of my Dark Horse favorites, then catch some of the live broadcast of the ForceCast. I need to make sure Jason Swank gets a good dose of those EU cooties, after all. I also can't miss the Essential Guides panel with Erich and Jason Fry. If I can make it in time after that panel, I'll try to catch the Closing Ceremony, too.
Other Celebration VI Fan Fun
The 501st Legion never fails to bring all manner of excitement to the Celebration conventions, and this year is no exception. The group photo on Saturday afternoon is an impressive sight to behold every time. But Roxy the Rancor may very well be the show-stealer this year – amazing!
The 501st is also teaming with Peter Mayhew for a charity fundraiser: Shoot-A-Trooper. I want the biggest Nerf gun available. Now if I could just get a Star Wars VIP or two up there…
WeLoveFine also passed along the news that their line of licensed Star Wars shirts will be available at Celebration, including several new designs: a Mara Jade Nouveau as well as Steampunk versions of C-3PO, Chewie, and Stormtrooper.