REVIEW: The Hunger Games (Movie)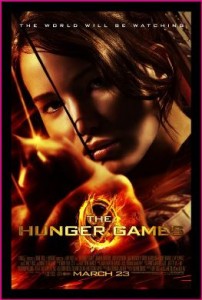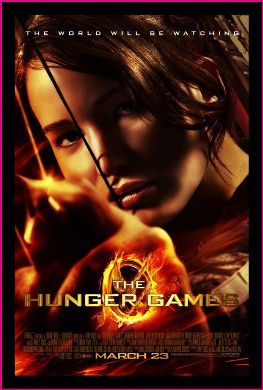 After much anticipation, it was delightful to see The Hunger Games movie succeed so brilliantly. Check back later this week for more thoughts and analysis of the film, but in the meantime you can start with the movie review. The short version: it's a 9/10.
Of course, the movie wouldn't have existed without the fantastic books by Suzanne Collins, but the movie rested all its success on the shoulders of one person – Jennifer Lawrence. None of it would have worked without someone brave enough to bare the emotional extremes required for the character of Katniss Everdeen. To this exceptional young woman, I offer the three-fingered salute.
Not to be forgotten, though, is the respect Gary Ross showed for the essence of his heroine's tale and also her fans. Books are a completely different medium for conveying a story, and he had to condense the movie into what was best for the movie while respecting what drew fans to the books.  For the most part he managed to do that very well.
What did you think? I'd love to hear your opinion, and thoughts on what did or didn't work for you.
My little fangirl moments – When Prim's mangy cat Buttercup made the cut, even if it was the briefest of appearances, I managed a little smile. Another moment came when I noticed Foxface's red hair tied back in mini-Princess Leia buns.

Tricia Barr took her understanding of brand management and marketing, mixed it with a love of genre storytelling, and added a dash of social media flare to create FANgirl Blog, where she discusses Star Wars, fandom, and the intersection of women within Star Wars fandom. She is co-author of Ultimate Star Wars and Star Wars Visual Encyclopedia from DK Publishing, a featured writer for Star Wars Insider magazine with numerous articles on the Hero's Journey. Her FANgirl opinions can be heard on the podcasts Hyperspace Theories and Fangirls Going Rogue.

Tricia Barr's novel, Wynde, won the 2014 Independent Publisher Book Award Gold Medal for Best Science Fiction/Fantasy/Horror Ebook. She was also part of Silence in the Library's successful all-female creator science fiction and fantasy anthology Athena's Daughters, which is available now. For excerpts and tales of her adventures in creating a fictional universe, hop over to TriciaBarr.com.