Fangirls Around The Web: December 27, 2014
This will be the last Fangirls Around the Web for 2014. It's been a fantastic year for female fans and their heroines. Hopefully next year will be even better. So here's fangirls and heroines we spotted around the web:
Jill Pantozzi at TheMarySue reports about comments by "Anna Kendrick on Feminist: "You Just Have to Fight Back and Own That Word"." Carrie Tupper comments on the reasons for doing a clip-show episode in her article "Thoughts on The Legend of Korra's "Remembrances" & What it Means For Nickelodeon & the Future of the Show."
Also at TheMarySue, Victoria McNally interviewed actress Elizabeth Henstridge about Agents of SHIELD and the Importance Of Science. She also reports on "Paley Center "Cracking the Code" Panel Discusses Television's Portrayal of Women in STEM." Samantha Field explains "Why Captain Marvel Was The Right Choice For Marvel's First Female-Led Film." On the other hand, Alan Kistler argues "Wonder Woman's New 52 Origin Should Not Be Used in Film (or At All)."
On Facebook, I Freaking Love Science shared this graphic, which speaks for itself.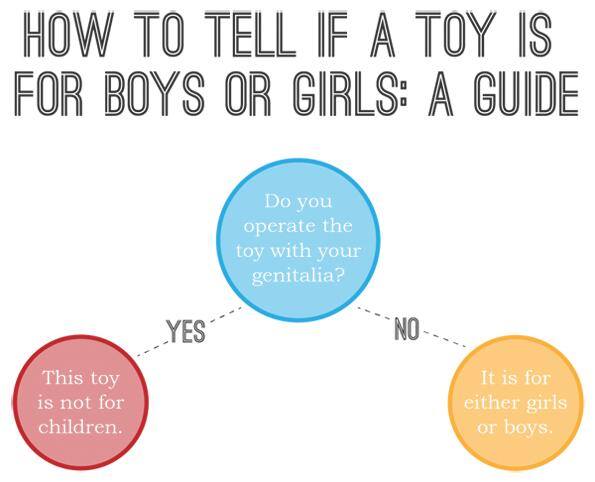 In early December, the BBC reports, Malala Yousafzai received her Nobel Peace Prize award, along with Kailash Satyarthi, an activist for children's rights in India. Back in July, Malala told the UN:
Dear brothers and sisters, we must not forget that millions of people are suffering from poverty and injustice and ignorance. We must not forget that millions of children are out of their schools. We must not forget that our sisters and brothers are waiting for a bright, peaceful future.

So let us wage, so let us wage a glorious struggle against illiteracy, poverty and terrorism, let us pick up our books and our pens, they are the most powerful weapons. One child, one teacher, one book and one pen can change the world.
Panem Propanganda has a fascinating article on the adaptation of the Mockingjay novel into film, with comments from Francis Lawrence, Nina Jacobson, and Peter Craig. Alison Willmore at Buzzfeed writes about "How "The Hunger Games" Challenges Old Hollywood Expectations About Gender Roles."
There's nothing macho about Peeta, which is one of The Hunger Games' more provocative points — he's a total beta male, and Katniss loves him anyway, because he's kind, loyal, smart, and stalwart. Peeta is good. The Hunger Games is centered on a female character who's gratifyingly used to doing everything for herself — it's such a dominant trait that it's also a weakness, in how bewildered she initially is by the idea that she has to make viewers of the Games like her and want to help her. What kind of pairing would someone like that deserve?

Rather than have Katniss easily gravitate to the obvious choice — Gale, who's just like her, only bigger, burlier, and more capable of ruthlessness — The Hunger Games is doing something genuinely interesting in having her learn to appreciate Peeta's softer qualities, and having those traits not be a sign that he's doomed to be a friend but never a lover. Peeta may require the occasional rescuing, but Katniss is more than capable of figuring that out, and in flipping these roles, The Hunger Games has become a YA adaptation that shakes up the way we think about action, and — maybe more importantly — about romance.
At io9, Mika McKinnon asks why "It Takes A Makeup Company To Tell Us Science Needs Women"
Stacy L. Smith proposes "A Solution to Gender Inequality in Film – Just Add 5 Female Characters Onscreen."
Alicia Lutes at The Nerdist celebrates that "Hooray! Doctor Who Hires First Female Writer in 6 Years for Season 9."
Jennifer Landa has thoughts on diversifying superheroes. I'll let her do the talking:
At Fortune, Daniel Roberts reports on "How Marvel is opening up its universe to women and minorities."
Michelle Jaworski at The Daily Dot discusses how "7-year-old girl's viral photo convinces Tesco to remove sexist signs."
Her Universe has been adding more great fangirl fashion, including this Sisters t-shirt featuring Gamora and Nebula. The latest Fangirls of the Day at Her Universe are: Kayloni, Miranda, Dorothy, Edie, Bridget, Caitlyn, Sarah, Cara, Elizabeth, Susie, Annina, Jackie, Carrie, Greta, Lori, Maryann, Amanda, Madalyn, Mary, Amber, Lisa, Patti, Jessica, and Hodaya. We have a few more fangirls, but we're working with our friends over at Star Wars Report to spread the word.
---
Tricia Barr took her understanding of brand management and marketing, mixed it with a love of genre storytelling, and added a dash of social media flare to create FANgirl Blog, where she discusses Star Wars, fandom, and strong female characters. She is one of four authors on the upcoming Ultimate Star Wars from DK Publishing, has written several feature pieces for Star Wars Insider magazine and is a contributor for Her Universe's Year of the Fangirl. Her FANgirl opinions can be heard on the podcasts Hyperspace Theories and RebelForce Radio Presents Fangirls Going Rogue.
Tricia Barr's novel, Wynde, won the 2014 Independent Publisher Book Award Gold Medal for Best Science Fiction/Fantasy/Horror Ebook. She was also part of Silence in the Library's successful all-female creator science fiction and fantasy anthology Athena's Daughters, which is available now. For excerpts and tales of her adventures in creating a fictional universe, hop over to TriciaBarr.com.
For updates on all things FANgirl follow @FANgirlcantina on Twitter or like FANgirl Zone on Facebook. At times she tries the Tumblr.