Book of Boba Fett Finale Reactions on Fangirls Going Rogue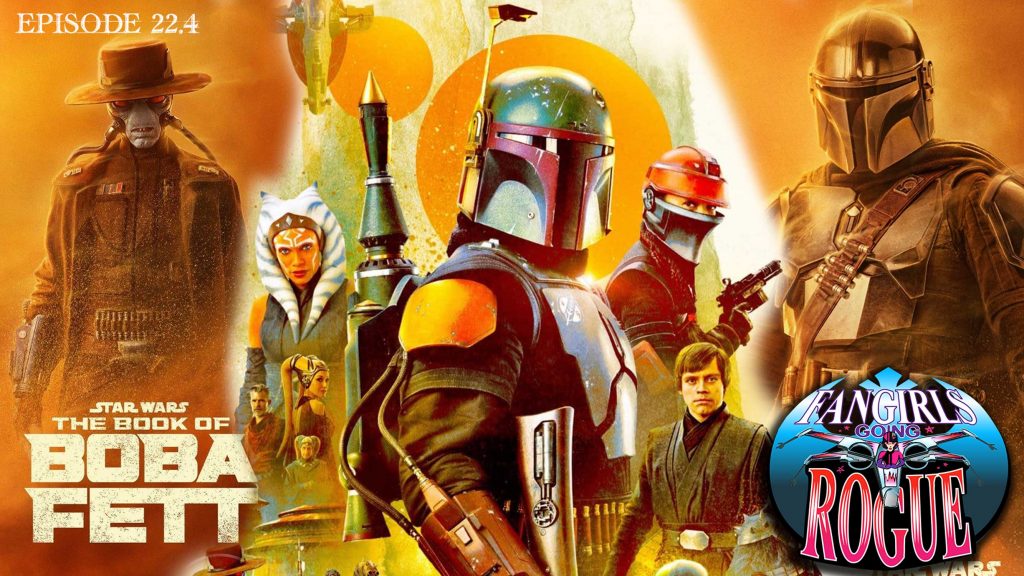 The Book of Boba Fett finale has arrived! Tricia Barr, Teresa Delgado and Sarah Woloski discuss their reactions to the series. The ups, the downs, and everything in between.
BE SURE TO CHECK OUT OUR PREVIOUS EPISODE ON THE CULTURAL IMPACT OF ENCANTO.
Related
FANGIRLS GOING ROGUE MARVEL AND STAR WARS ZOOM DISCUSSION ON THE BOOK OF BOBA FETT WILL BE SATURDAY, FEBRUARY 12th AT 8PM ET/5PM PT.
Social